Palram - Canopia | Bella Greenhouse 8 Ft Wide - Silver With 6mm Twin-wall Polycarbonate Glazing
Palram - Canopia
Regular price

$0.00

Sale price

$2,334.99

Unit price

per
What you see is what you pay!
Free Shipping to the 48 Contiguous States including Lift Gate Service

Our Shipping Policy Page has details of our Free Shipping to the 48 contiguous states with Lift gate Service included, as well as other things you should know.
Share
Ask a Question
Estimated Arrival: Between Oct 06 and Oct 13.
Description
Beauty and mechanics are the main focus in Palram - Canopia's latest hobby greenhouse. Welcome the Bella, an elegant and stout addition to your growing space designed for extending your season. A healthy head-start on your garden begins with effective light management through Palram - Canopia's market leading twin-wall polycarbonate. Twin-wall polycarbonate is the leading choice for quality hobby greenhouse coverings because of its durability, light diffusing properties and heat retaining ability. The twin-wall roof and side panels on the Bella block 99.9% of harmful solar UV radiation and create a system of even-light. Even-light helps maximizes plant growth and eliminates the risk of plant burn and shade areas. Palram - Canopia's version of this virtually unbreakable polymer is made only with virgin materials that won't become brittle or discolor over time. The bell shaped aluminum frame not only adds an elegant look to your backyard, but it also reduces wind impact and snow build-up. With an 8' wide frame and four available lengths, you are able to customize the perfect hobby greenhouse. Corrosion resistant and durable, keep your focus on growing and not maintaining. A 5 year limited warranty and US based customer support will give you peace of mind.
Features
Virtually unbreakable 6 mm twin-wall polycarbonate panels block up to 99.9% of UV rays, create even-light and maintain ideal temperatures
Galvanized aluminum frame
Rust resistant bell shaped frame designed for increased wind resistance and reduced snow build-up
7' of headroom in the peak
Low-threshold and double doors for easy access
Includes one adjustable roof vent, lockable door handle and galvanized steel base for structural support
Maintenance Free
5 Year Limited Warranty
Bella Overview Video
Bella Assembly Video
Bella Assembly Manual
Bella Series Assembly Manual
---
7 Great reasons to buy from us:
Google Rated Top Quality Store

100% FREE Shipping

No Sales Tax

Financing Available

Price Match

Live Customer Service

American Owned Business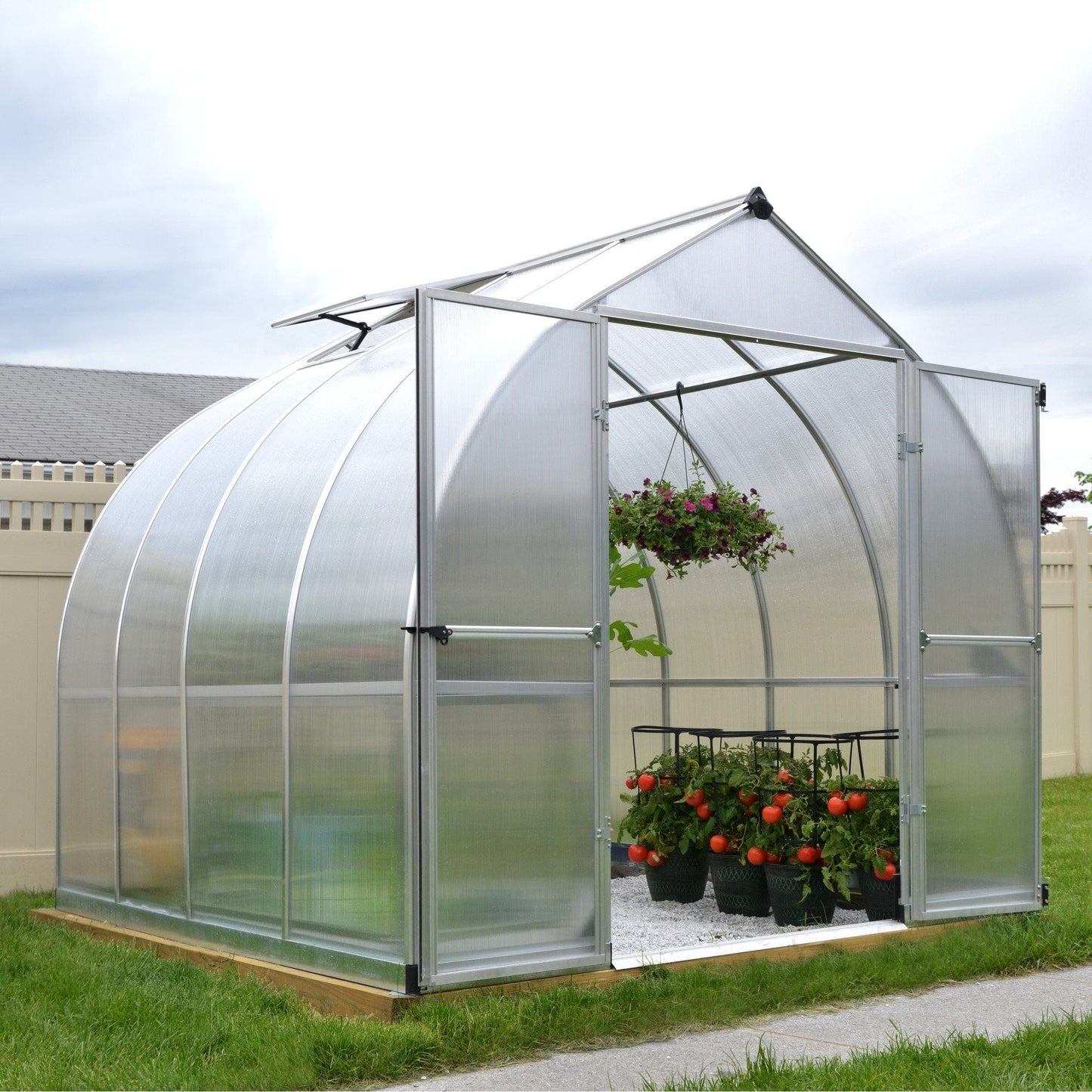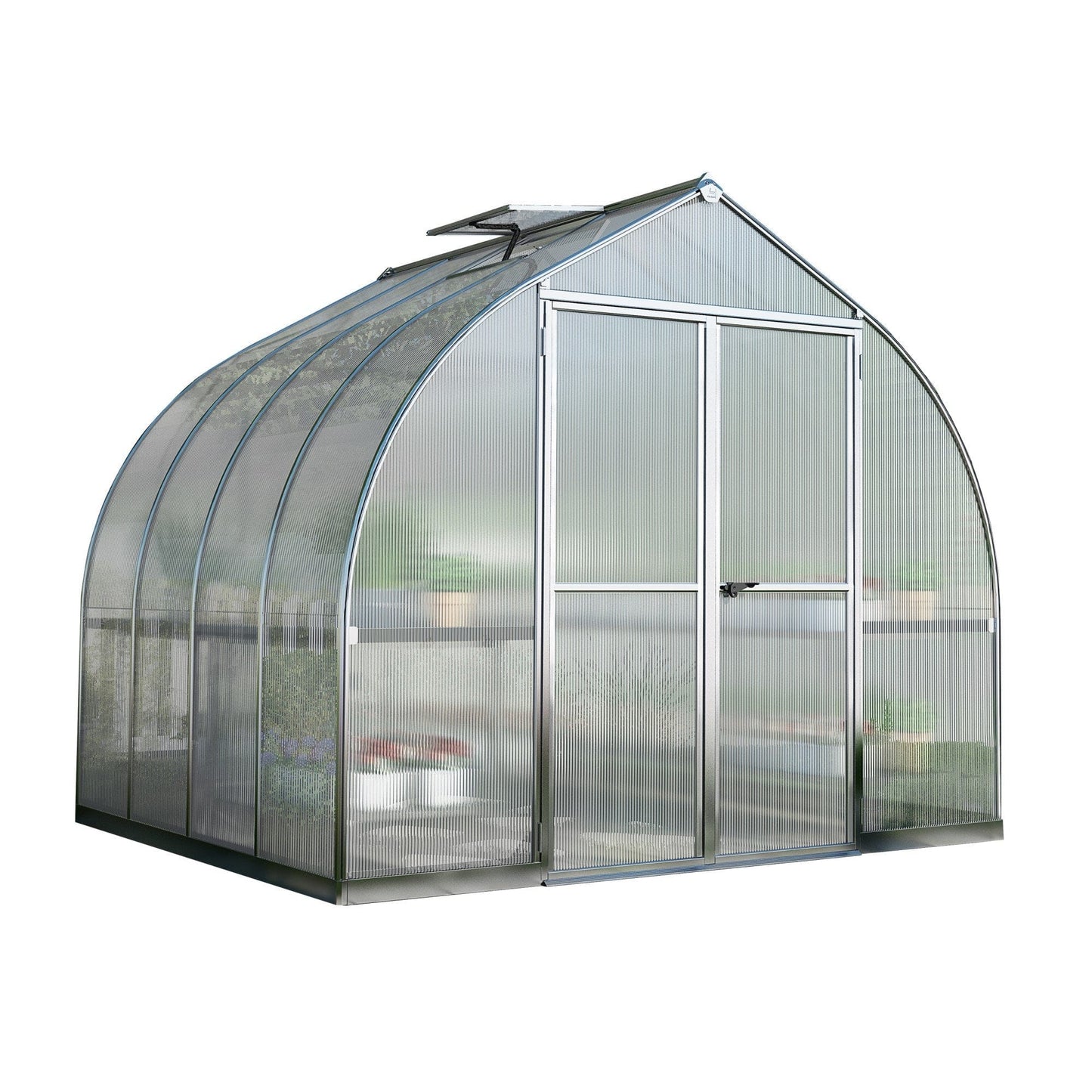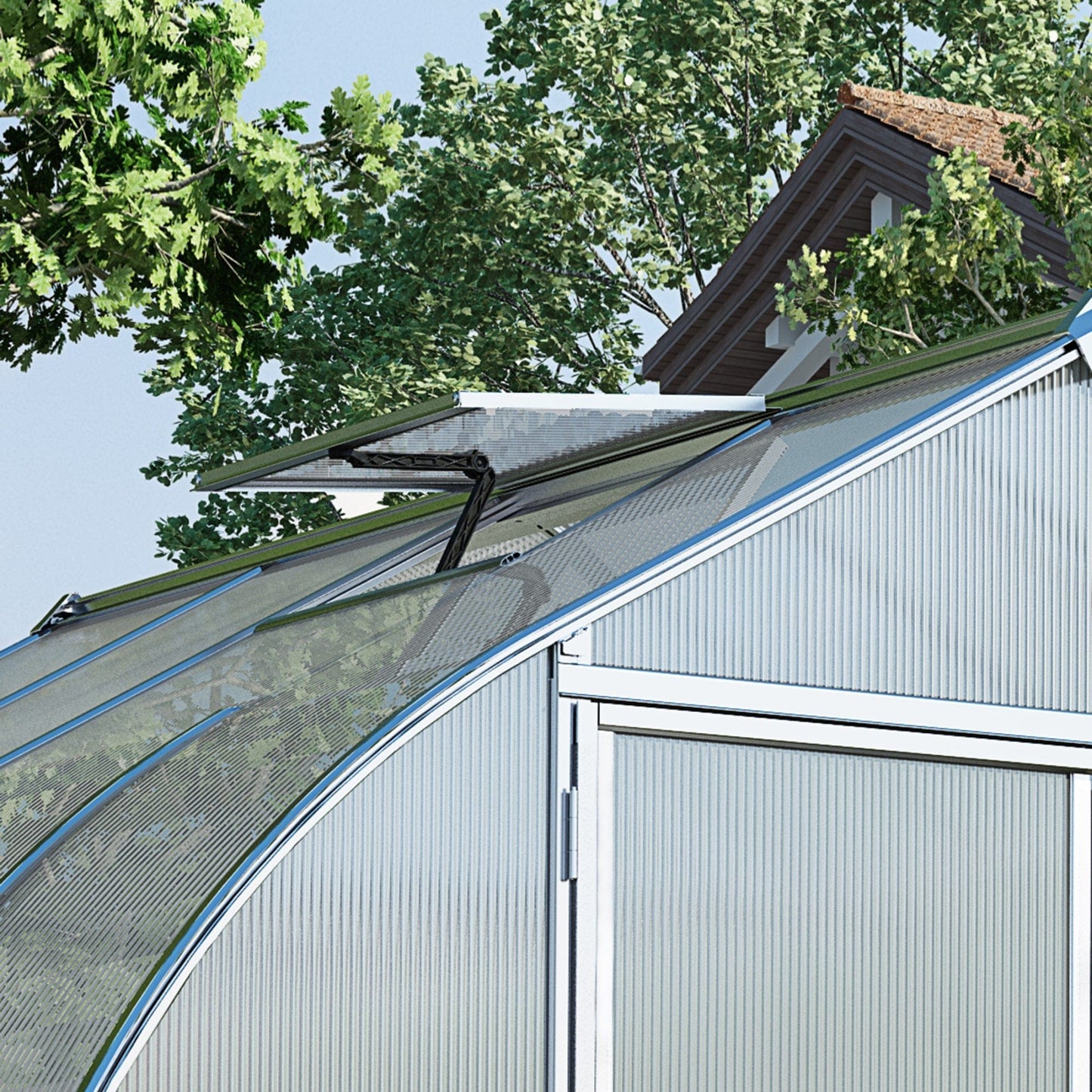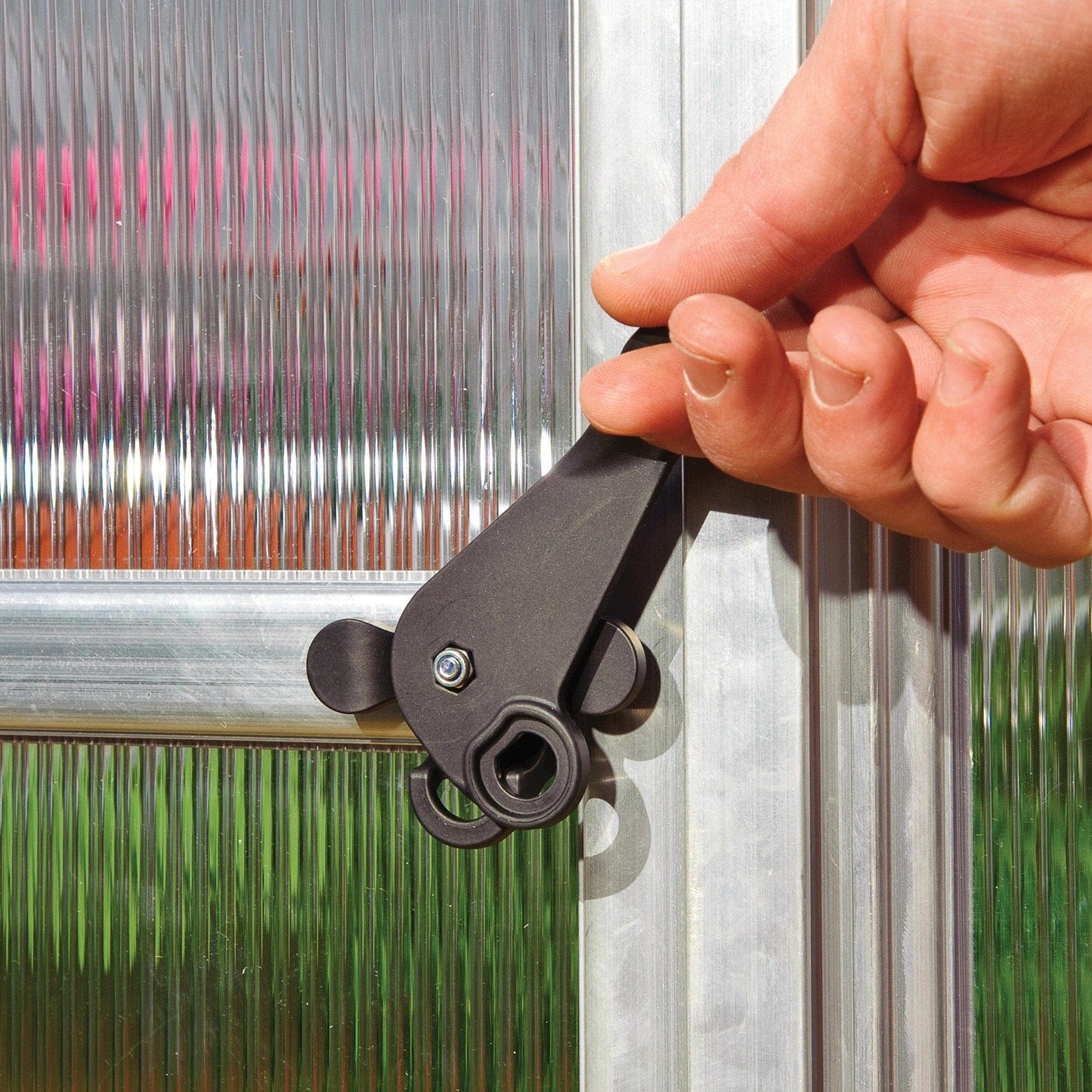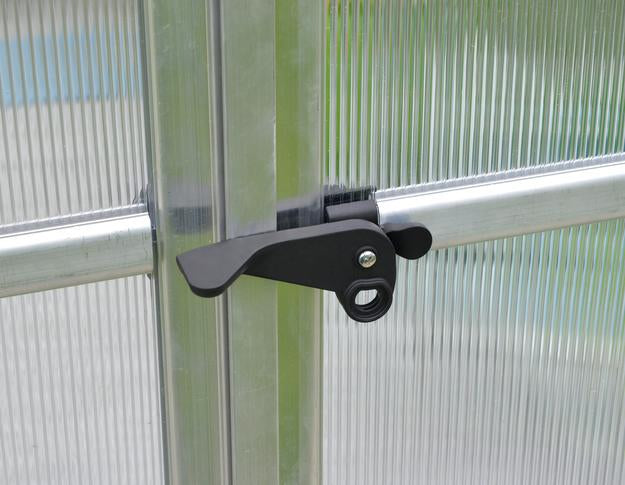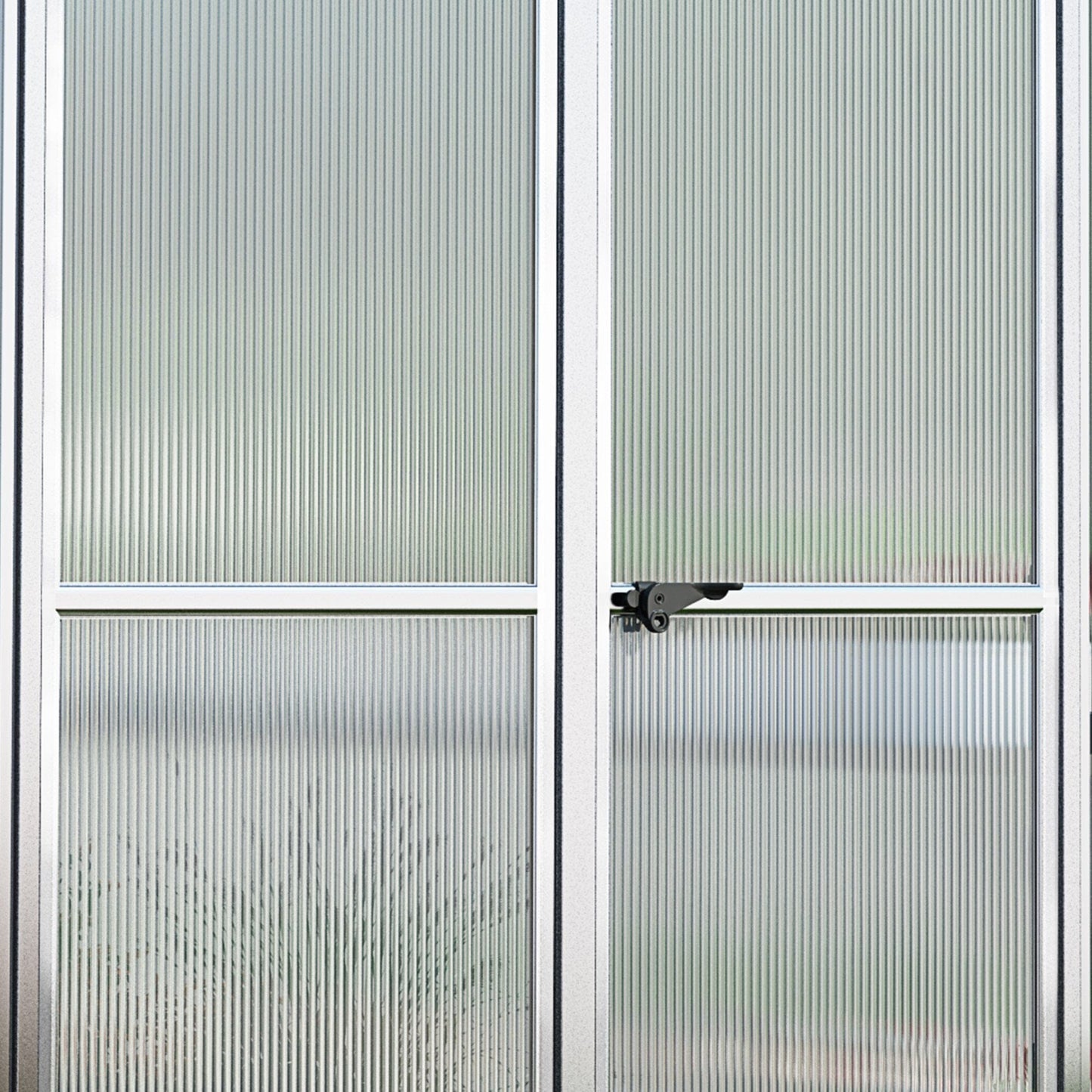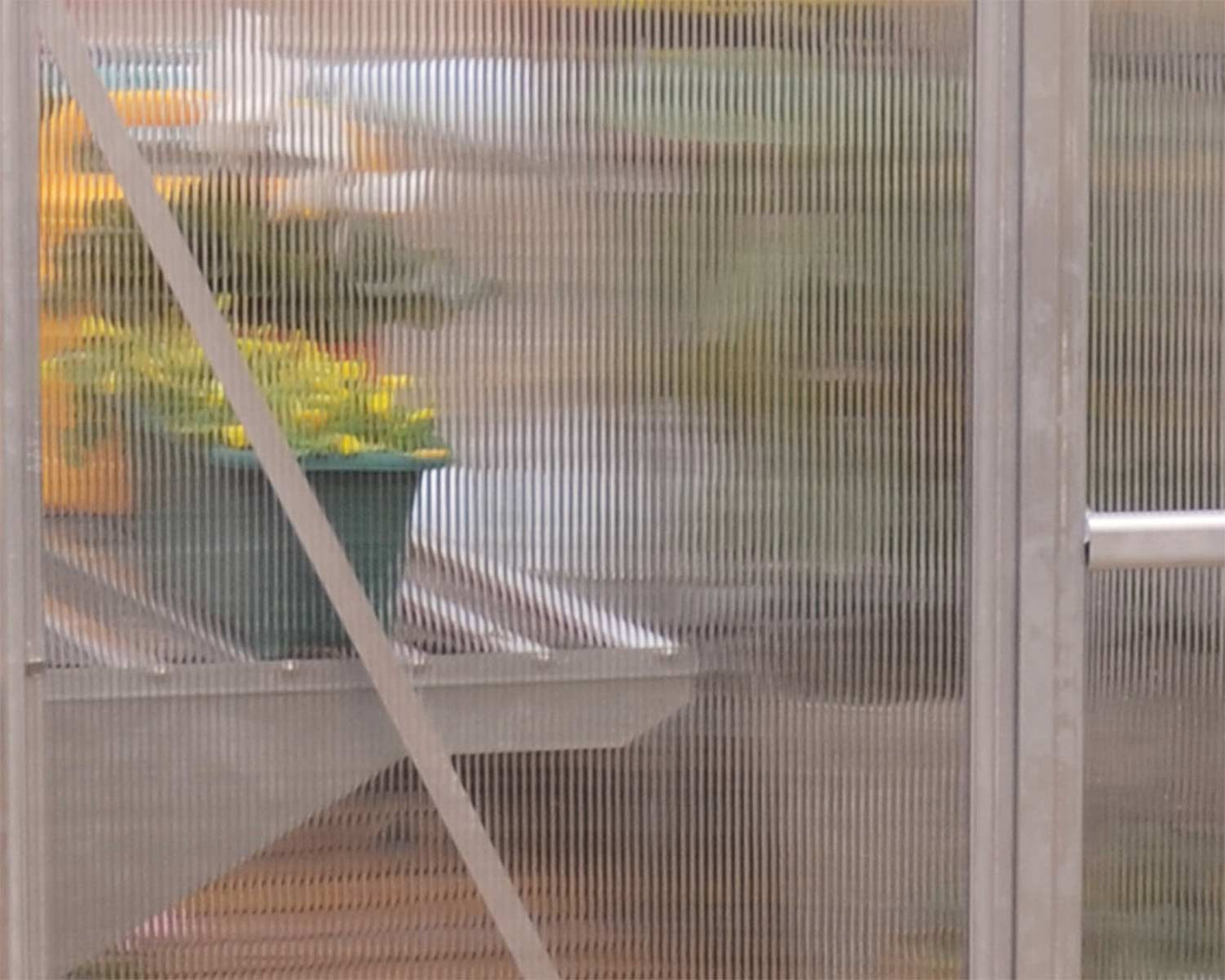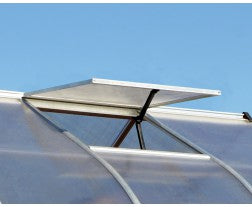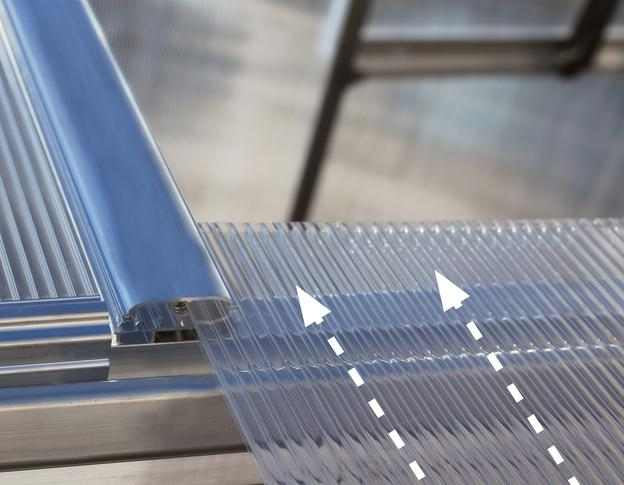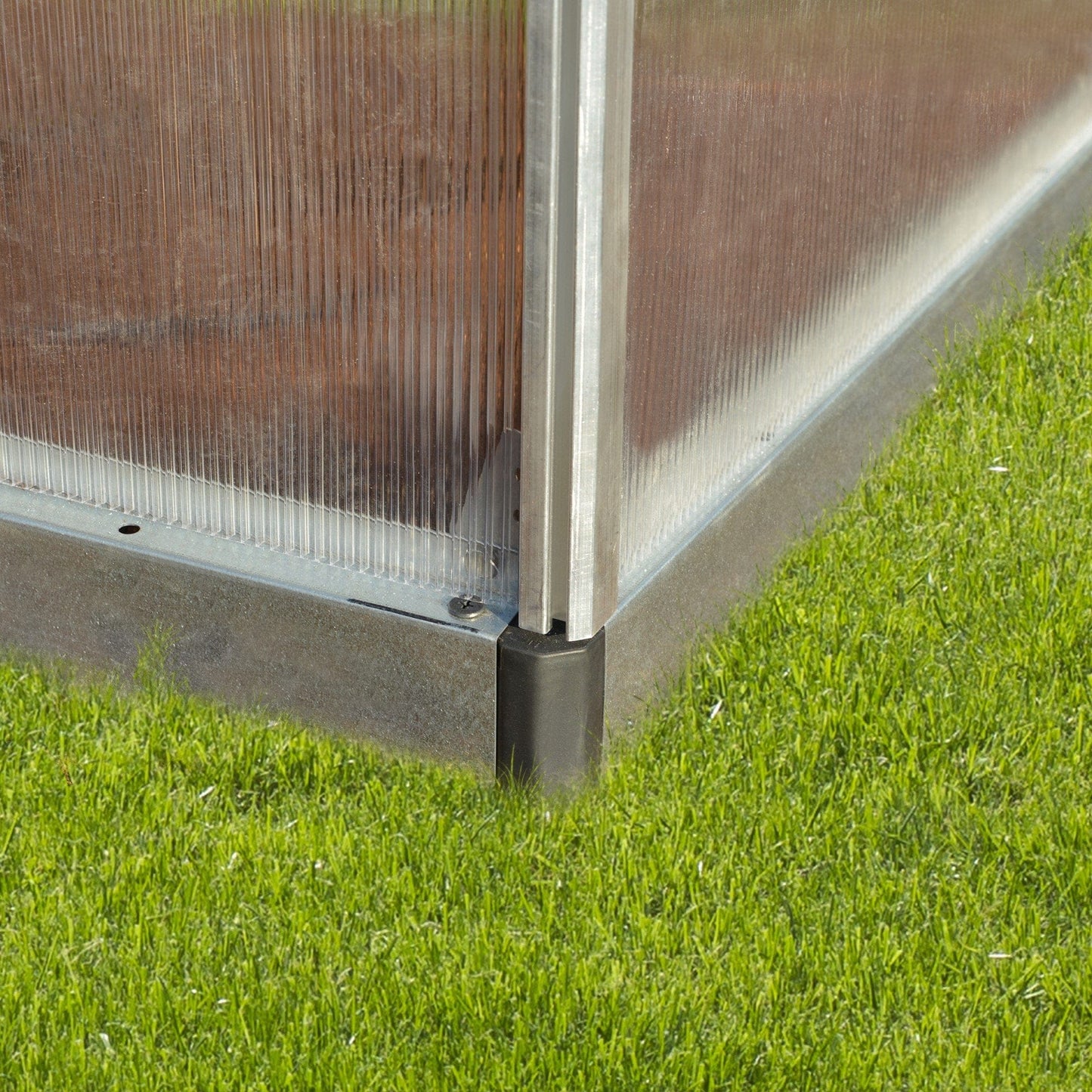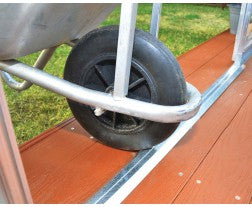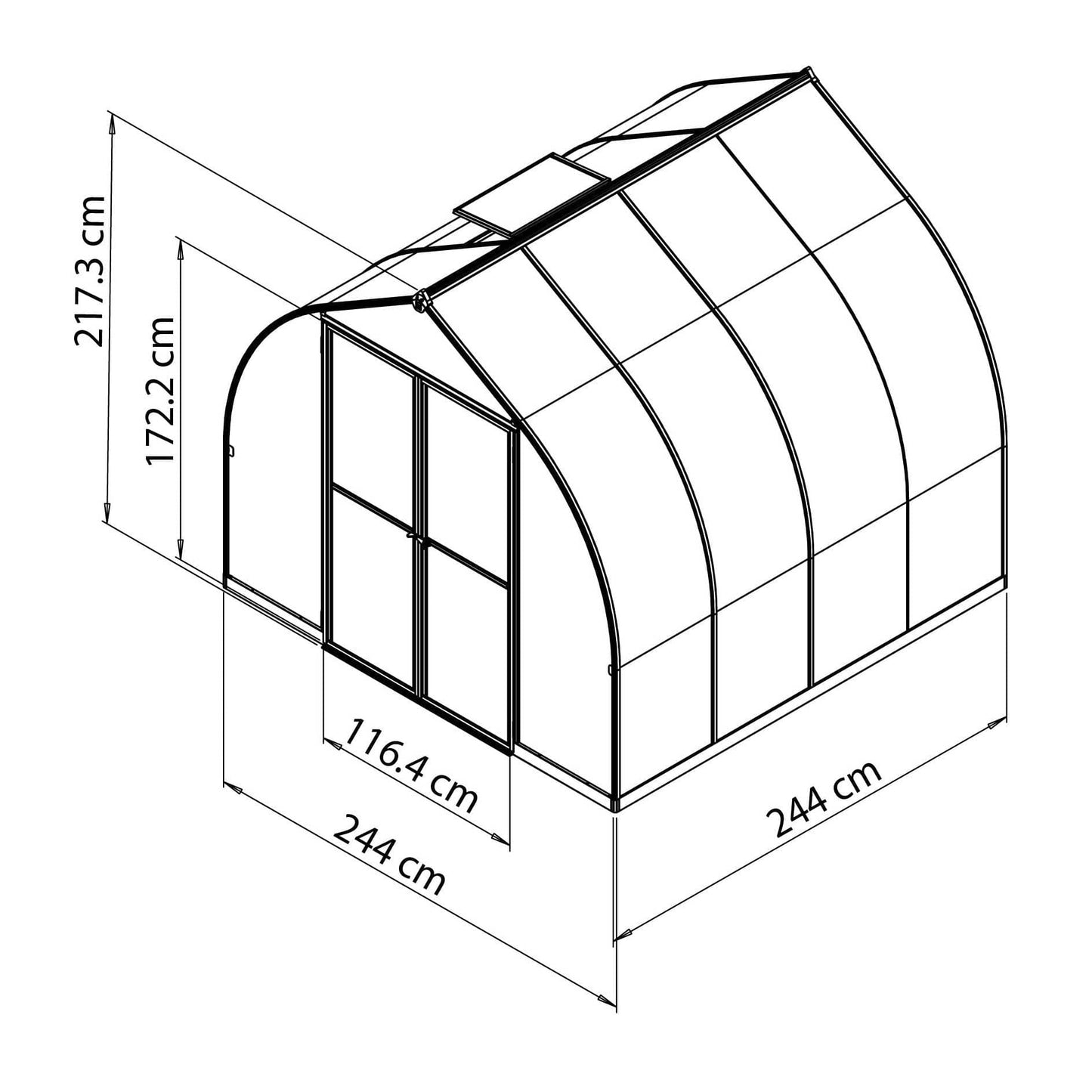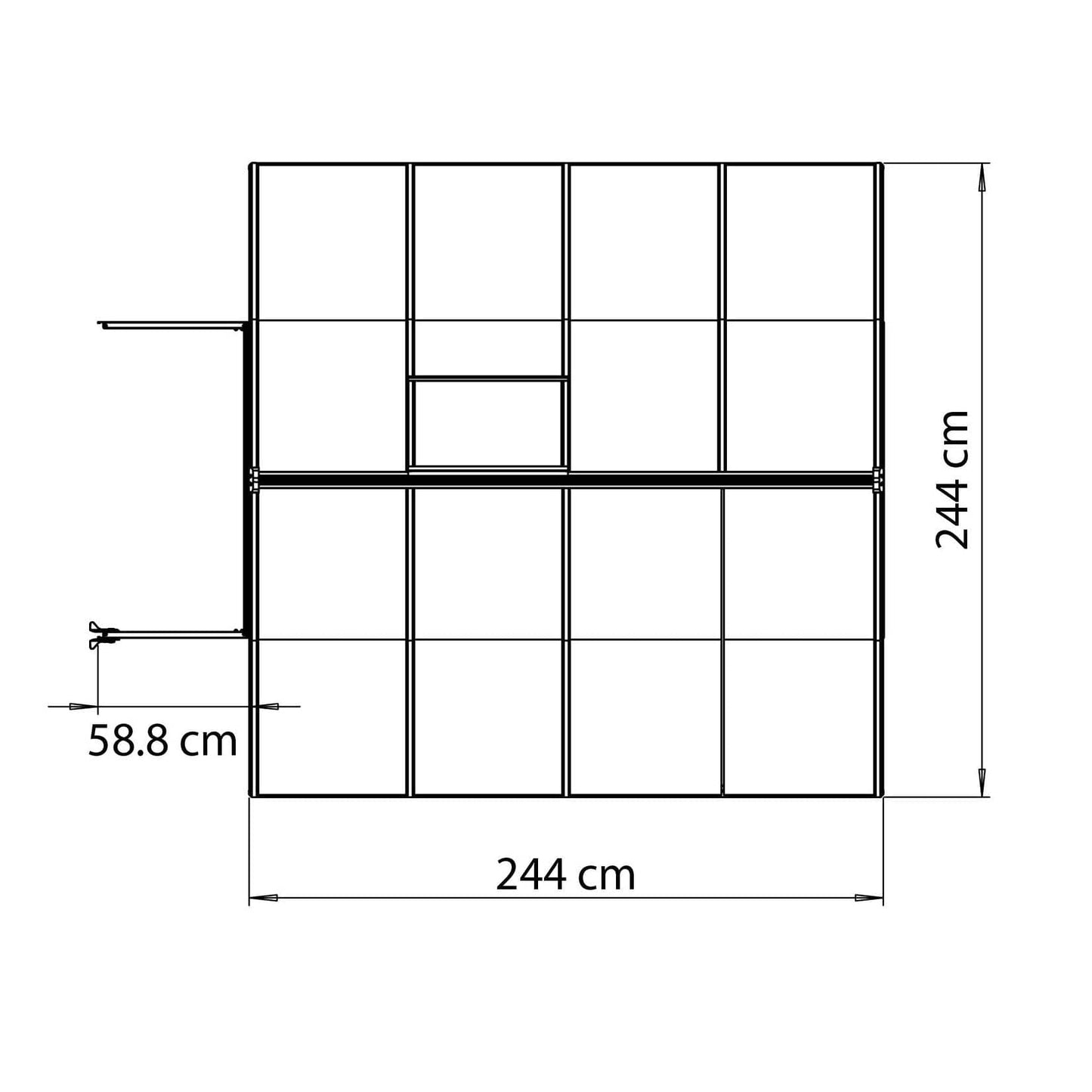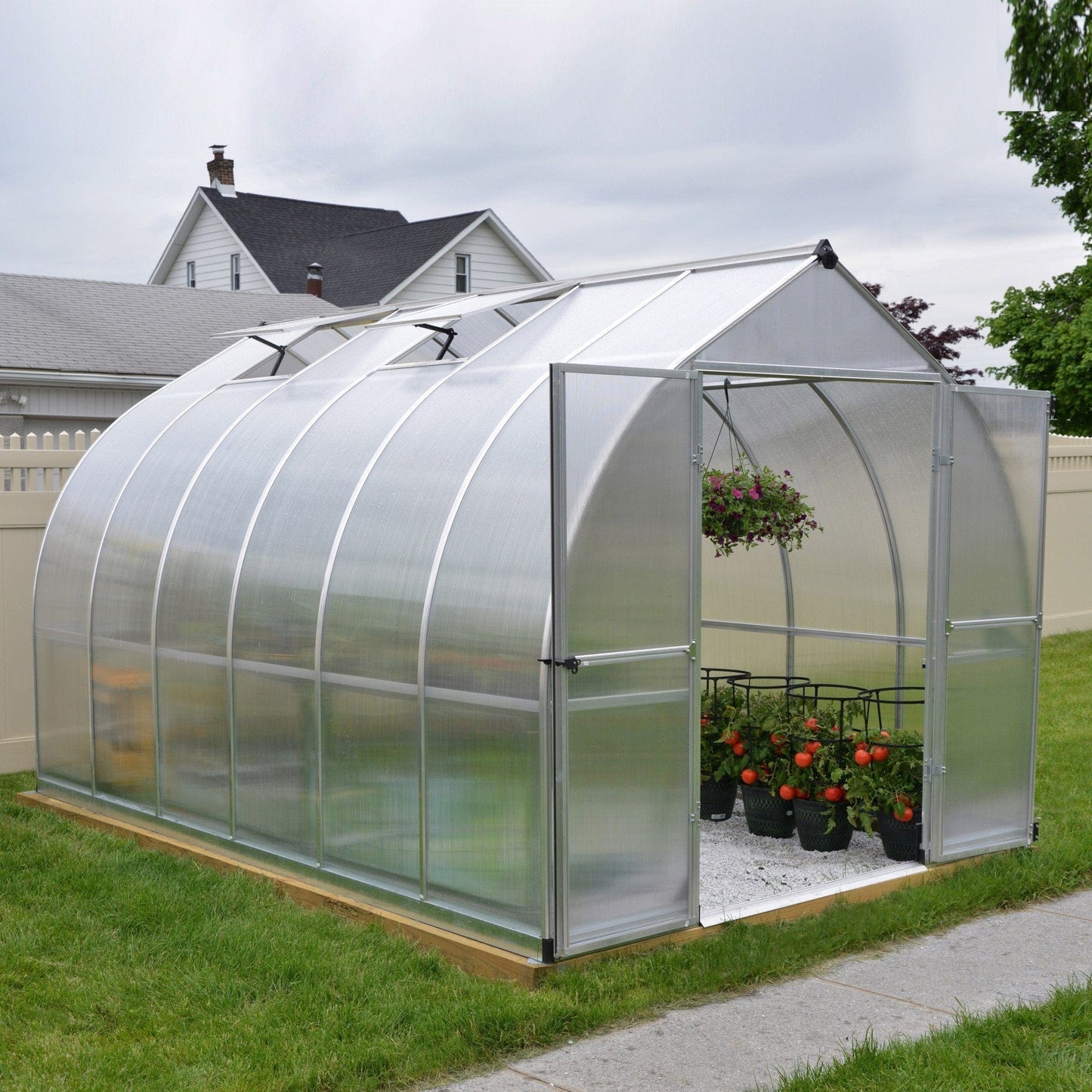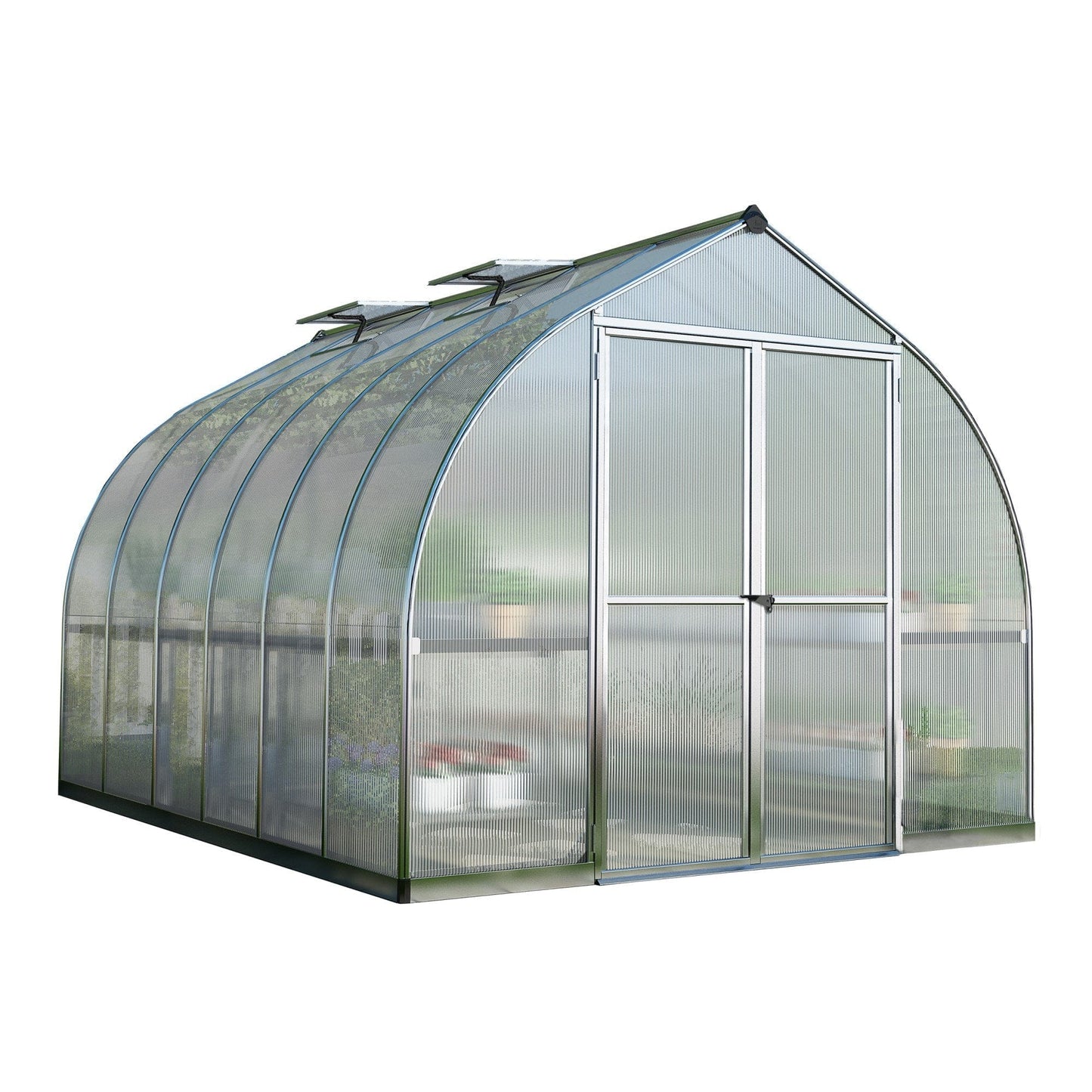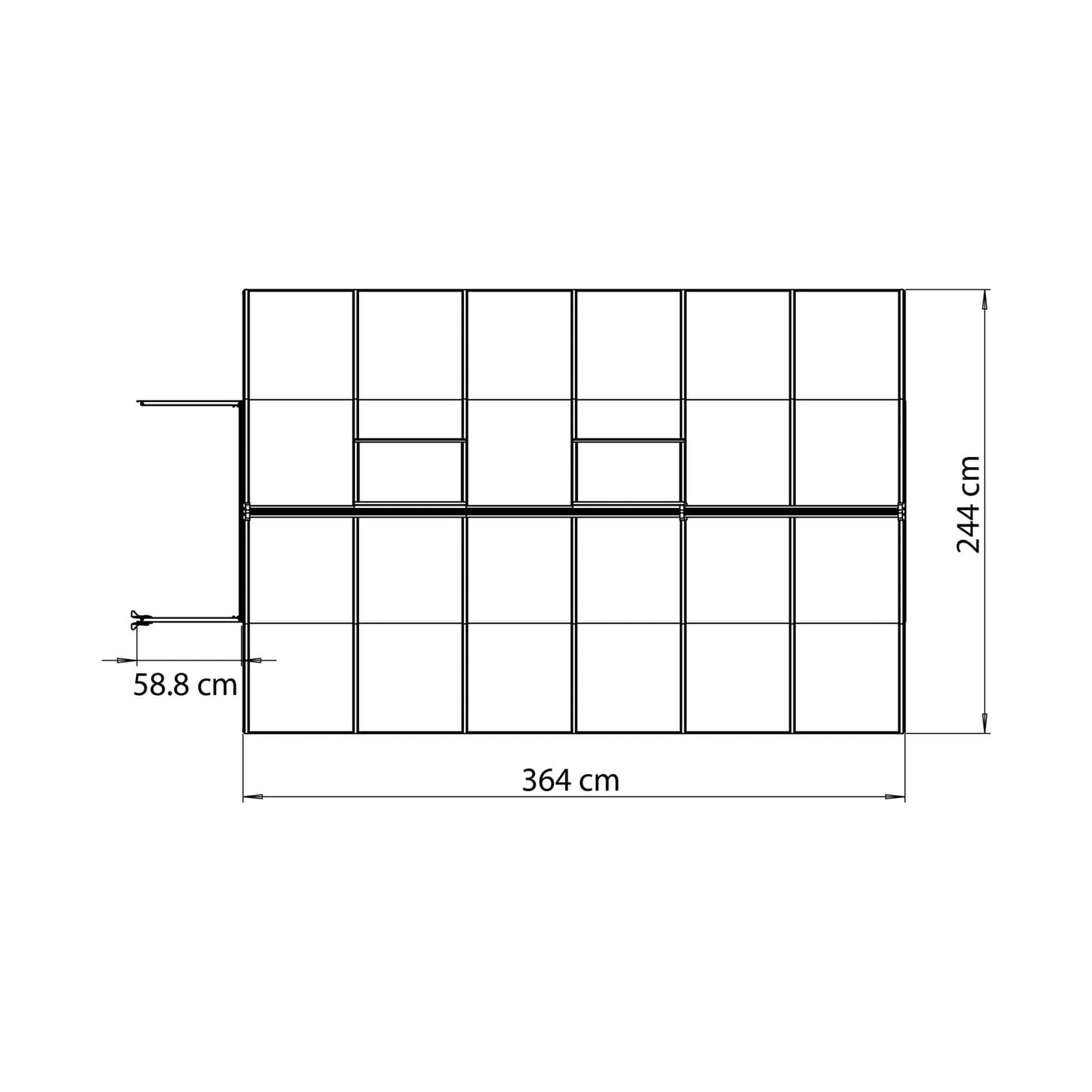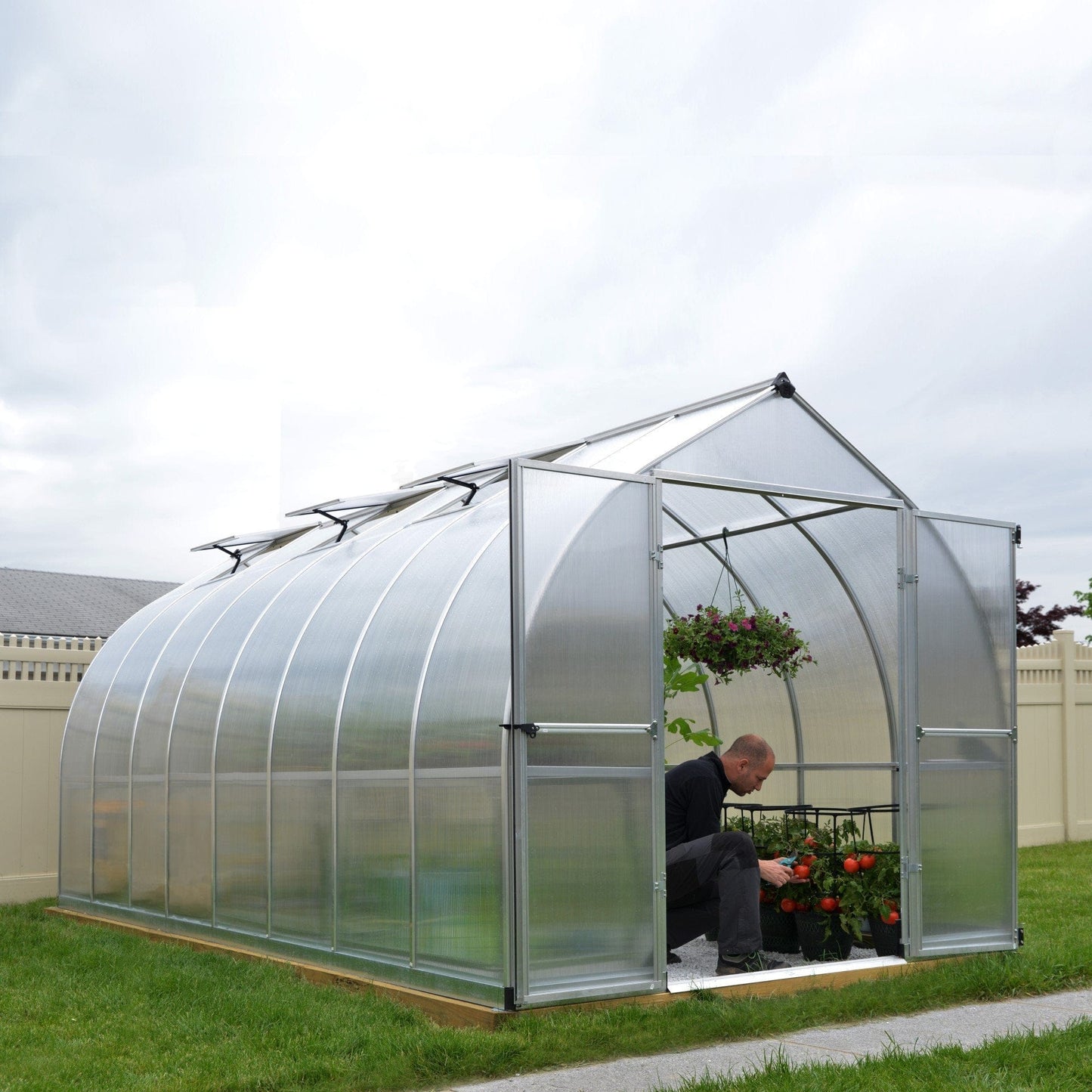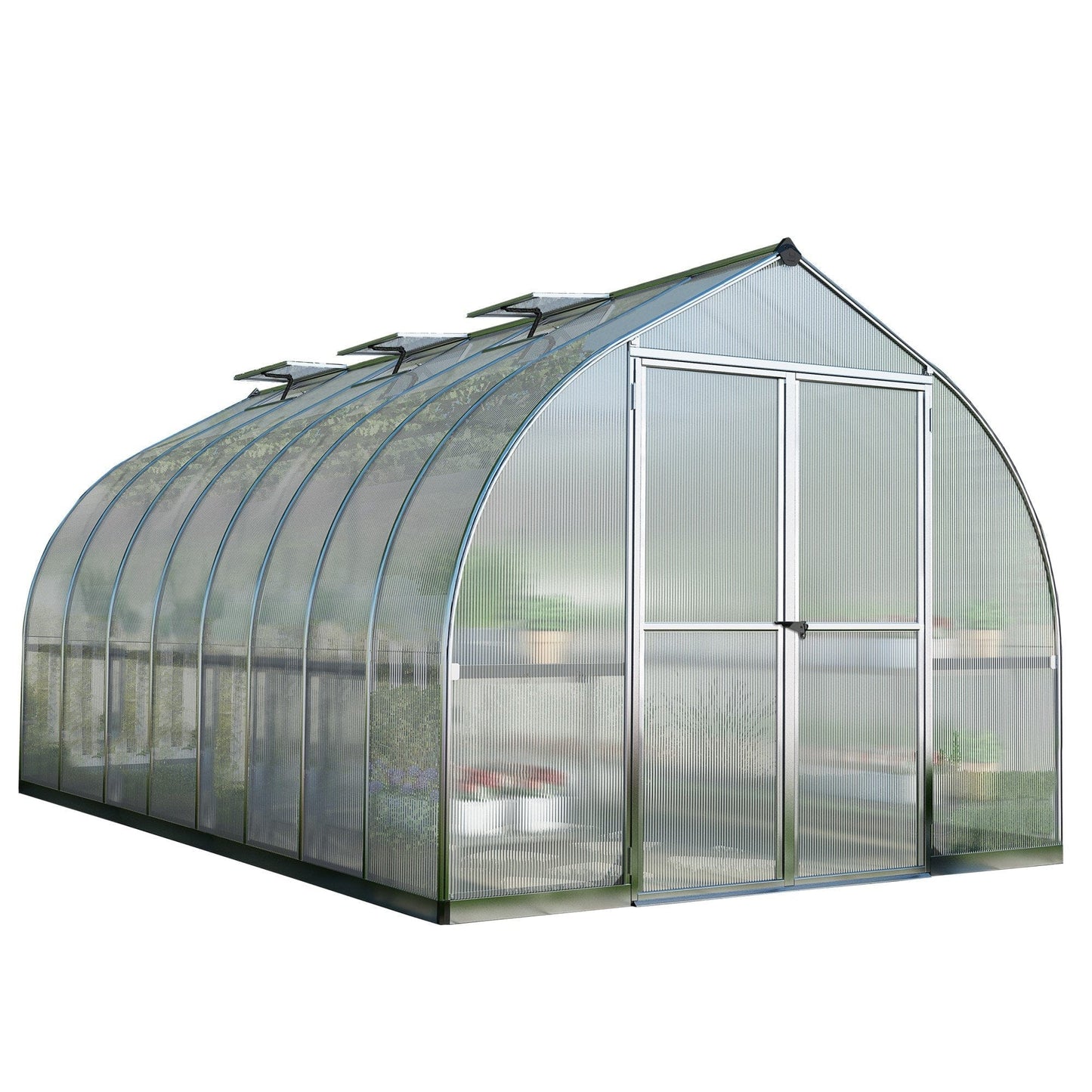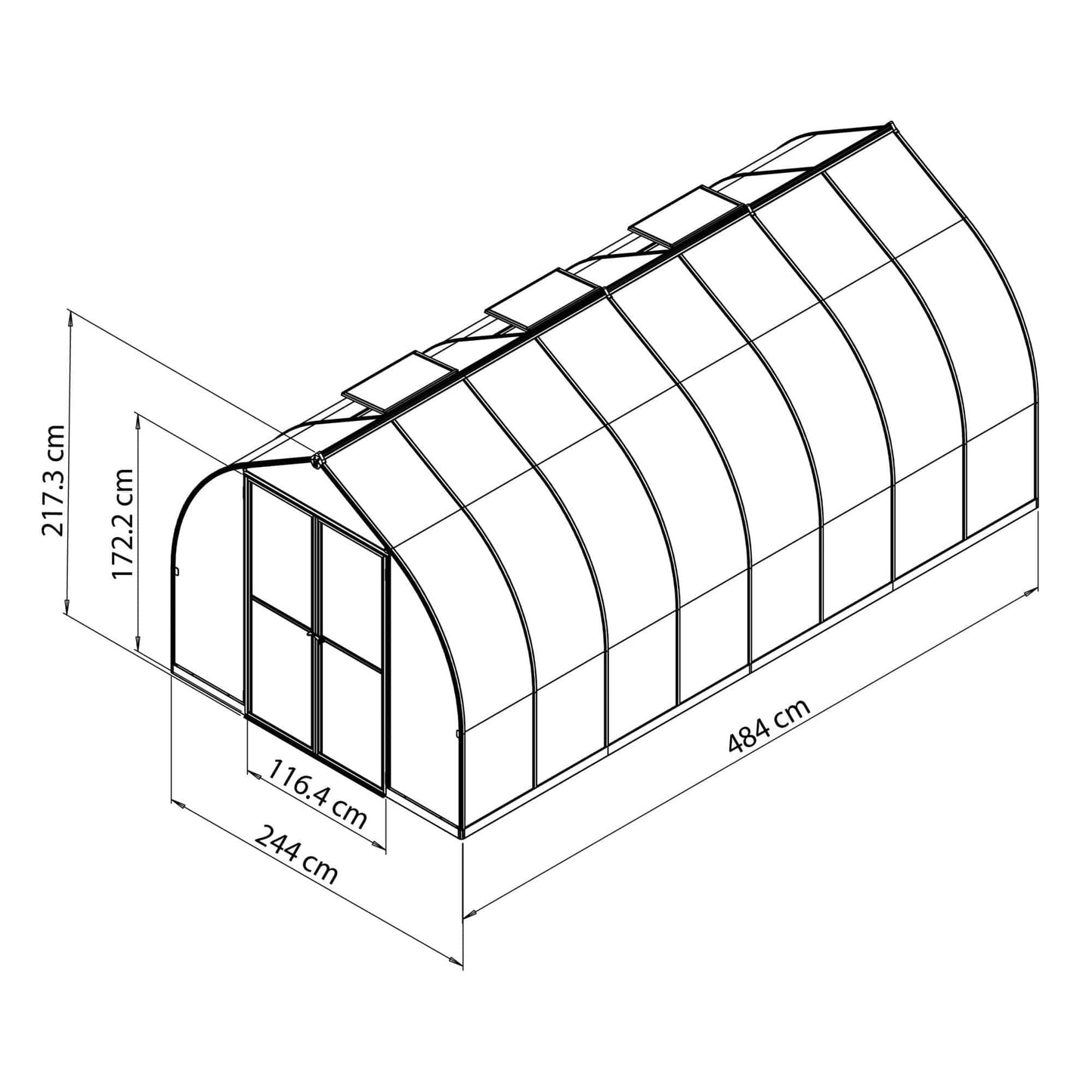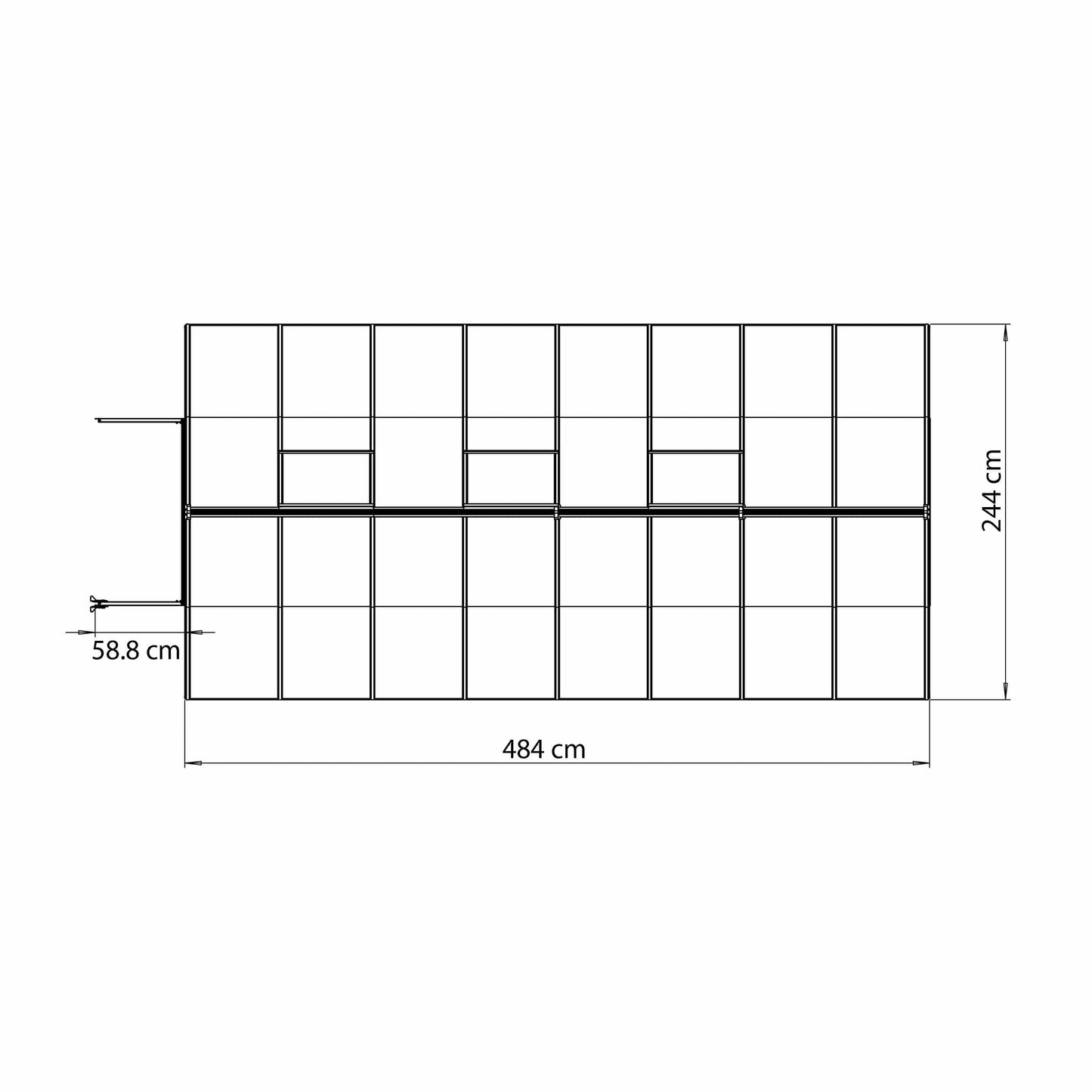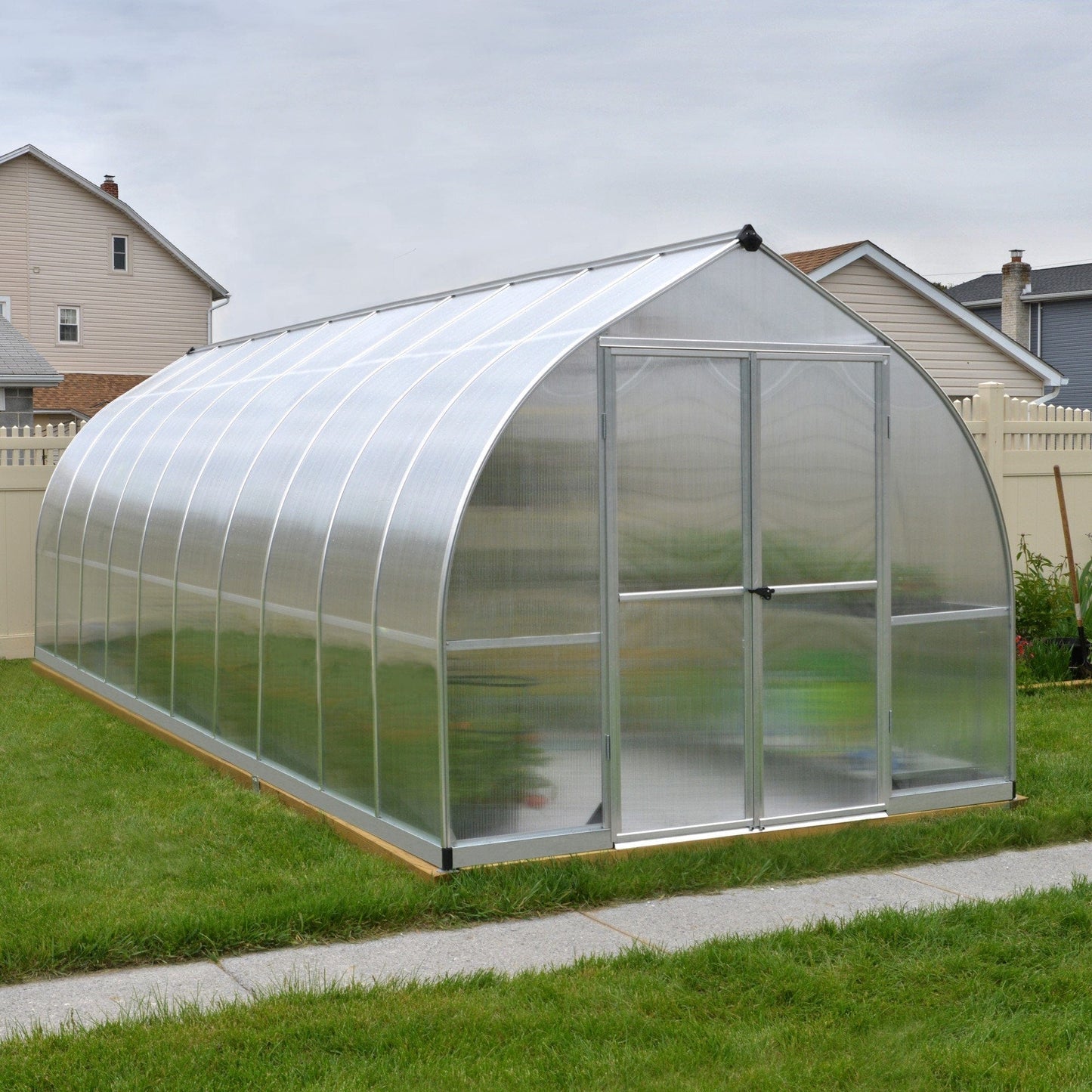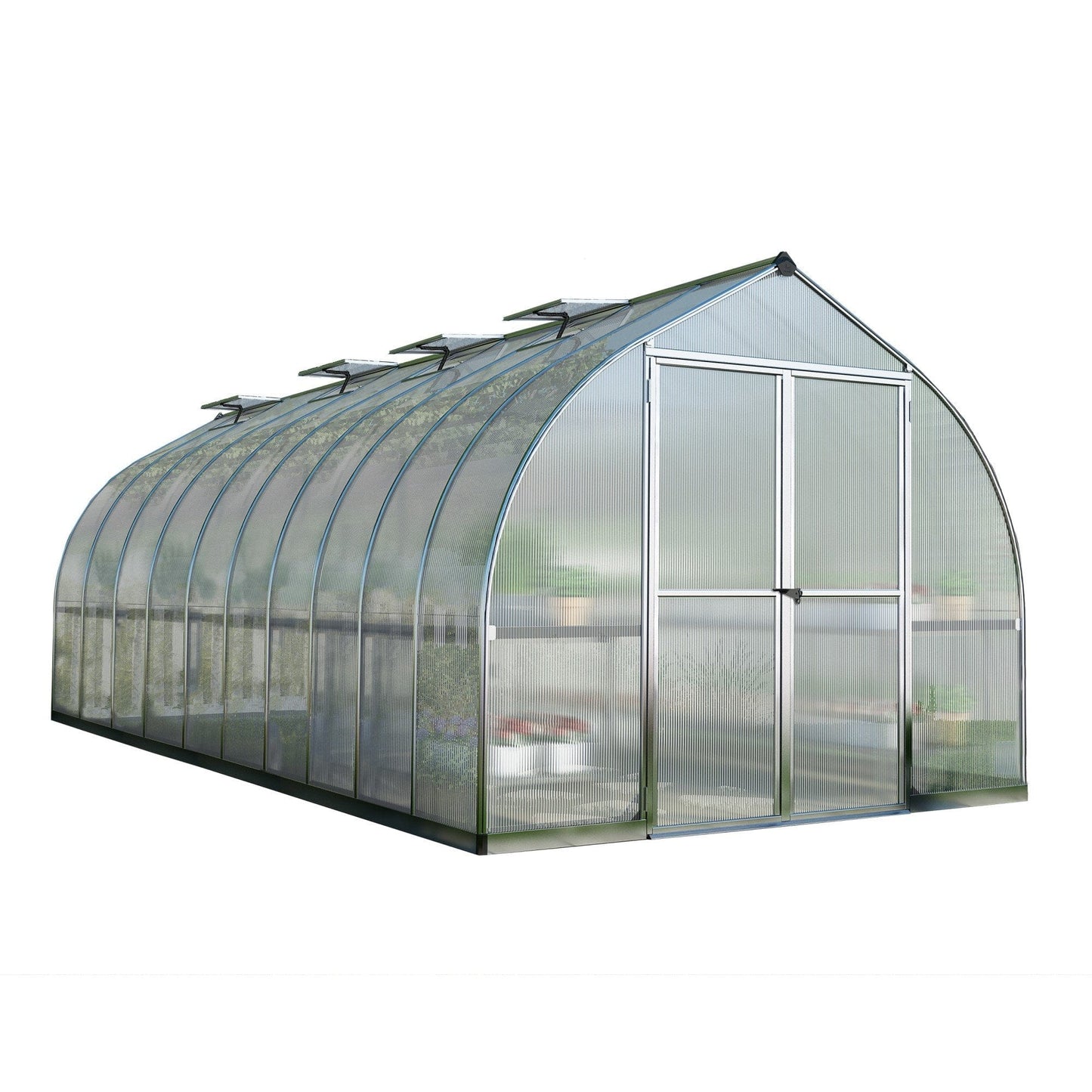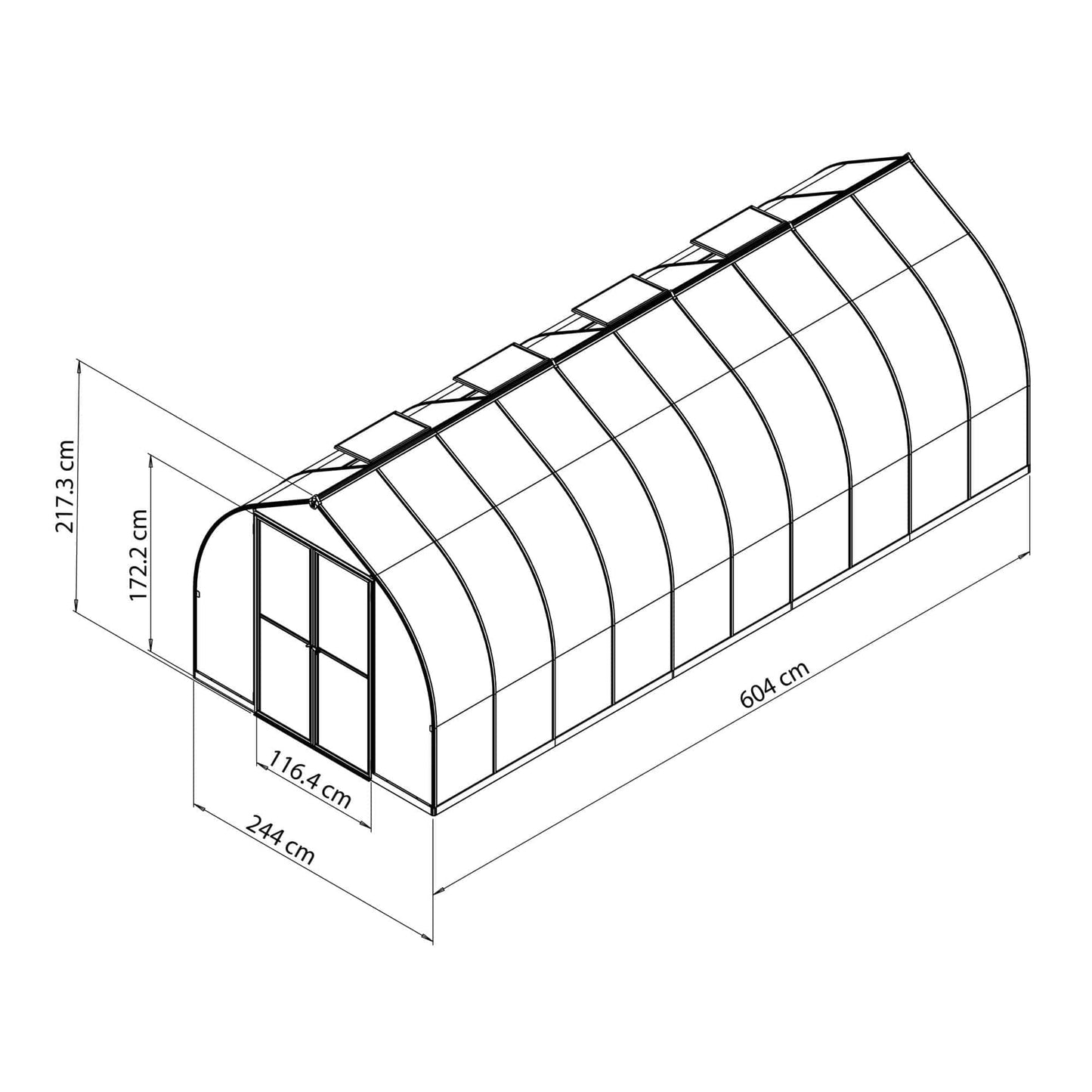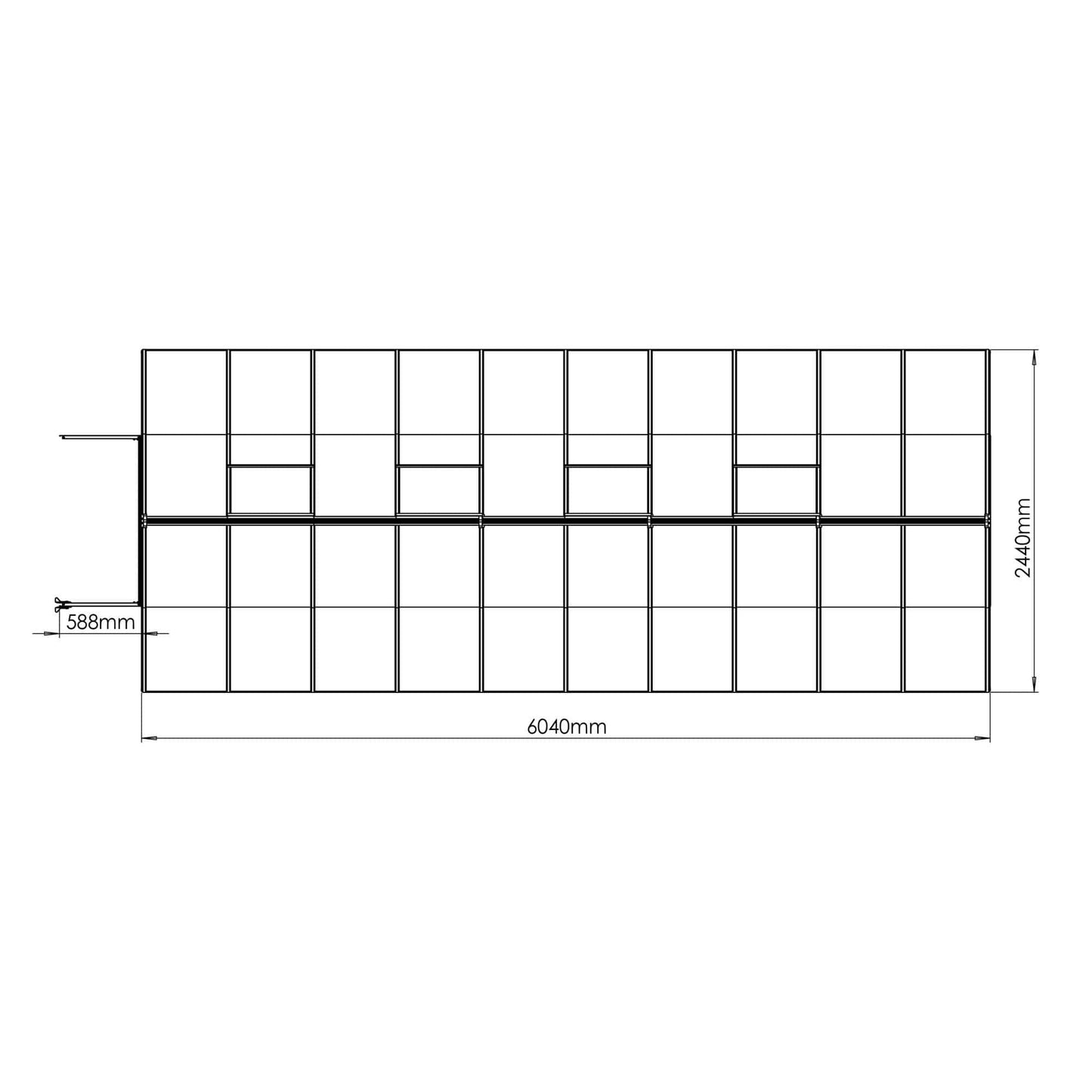 Brilliant Product
I finished putting my greenhouse up just before storm Otto hit, and although despite getting hammered with 100 mph gusts (I live in the north east of Scotland) it was still standing the next morning. My only criticism is that the vents could have some sort of locking device fitted to support the window stay supplied, as this is a bit weak and the storm blew mine wide open and ripped one out of its placement, I have since come up with a locking mechanism and this works perfectly. The shape does exactly what is mentioned, in that snow (which we have just had a fair amount of ) just slides off and does not sit on the roof. All in all I am very happy with my purchase, it looks good, there is plenty of room, no worries about birds flying into glass and breaking it. I would thoroughly recommend this greenhouse to any potential buyer, well worth the money which is rare this day and age.
Very happy with it
This greenhouse was as described.
This is worth the money
I've put a number of greenhouse kits together. This is by far the easiest and best quality one. The key for all kits like this is a level and square base.
My wife and I just put this up two weeks ago and it is very high quality.
The build was not that hard at all and my wife and I had it done from start to finish in about six and a half hour's. The directions are not the best but if you can decipher the pictures and have a little common sense you will be good to go. I can tell you so far it's held up to a rain storm with about 50 mph winds and it feels very sturdy. We bolted to 6x6 pressure treated wood that we used for the base so it isn't going anywhere. I recommend this to anyone that wants a green house, well worth the money.
Is this an all-weather greenhouse that can be used in the winter?

The Bella Greenhouse can be used year-round, however there are several factors to consider. The two main factors are weather and plants. What are the plants you want to grow and how much heat or cold can they handle? No matter where you live, greenhouses can be 20-40 degrees hotter inside during the day and at night they will be the same temperature as the outdoors. This is without any supplemental heating or cooling. Depending on where you live, heating and / or cooling your greenhouse can make the difference. If you need to heat or cool your greenhouse in extreme weather conditions, you may want to consider a twin-wall greenhouse such as the Palram Glory Greenhouse which has a 10mm polycarbonate covering.

How does one secure the greenhouse to a foundation? Can the greenhouse be anchored to a concrete slab? Can it be anchored directly to the ground?

It can be anchored to a foundation, the Bella has designated anchoring holes at the bottom of the greenhouse base. Yes, the greenhouse can be anchored to concrete slab or a woden foundation using the appropriate fasterners (not included with the kit). It can be anchored directly to the ground using ground stakes (ground stakes are not supplied with the greenhouse kits).

Firmly connect the product to a level surface immediately after completion of the assembly. Anchoring this product to the ground is essential to its stability and rigidity. It is required to complete this stage in order for your warranty to be valid.

How well will this hold up in a hailstorm? We have at least 3 hailstorms each year so I really need to know before purchase.

The polycarbonate panels have a high impact resistance and will withstand hail.

Does this greenhouse come with a floor or floor frame?

This green does not come with a floor or floor frame.

Can I get doors on both sides?

No, it is not an option to get doors on both ends.

Can this be disassembled to move it to another location, or is it a permanent structure once assembled?

Yes, it can be disassembled, relocated, and reassembled at a different location.

Can two greenhouses be put together to form a larger one?

No, this is not an option.

If I'm pouring a slab foundation, what are the dimensions needed?

You need at least 2 inches of slab protruding around the outside of the greenhouse base frame.  You can check the dimensional drawings to get the exact greenhouse dimensions in cm.  If you just add 2" to the nominal dimensions of the greenhouse that will give you 2-3 inches.

Nominal  Actual (cm)   Actual (ft. in.)
8x8 ft      244x244cm   8'x8'
8x12 ft    244x364cm   8'x11'11"
8x16 ft    244x484cm   8'x15'11"
8x20 ft    244x604cm   8'x19'10"

what is the anchor system? i live on lake and get high winds, what is wind rating?

For anchoring, the galvanized steel base included with the Palram - Canopia Bella greenhouse has designated holes for anchoring for additional structural stability (anchors not supplied).  Please take a look at the 'Foundation' section on the page linked below to see the manufacturer's suggested foundation and anchoring approaches.  The assembly manual will also have some details for you, and we are happy to send that to you as a pdf if you would like, please send a request to info@mygreenhousestore.com.

The bell-shaped Palram - Canopia Bella greenhouse was specifically designed to improve wind resistance and allow snow to easily slide off.  

The wind rating is 60 MPH.  You can also create your own 'hurricane straps' anchoring system yourself for heavy wind locations, however the manufacturer does not provide a cable/strap tie-down style anchoring system for this model.  They do for some other models, so if that is a criteria for you, please browse the site and look at some of the other models. If you have severe winds, the best practice would be to plan your greenhouse location to take advantage of either natural windbreaks such as a treeline, or a man-made windbreak such as a house or barn close to one side of the greenhouse.

The snow load rating is 20 lb/sq ft.  As with all installations in snowy locations, we have a few common-sense words of advice.  20 lb/sq ft represents about the *average* weight of 1 foot depth of snow.  Dry power is much lighter, and wet snow, ice, and accumulated packed snow can be much heavier.  The shape of the Palram - Canopia Bella greenhouse makes it easy to sweep and clear snow (if any even sticks to the sloped shape) on a daily basis during heavy snow season.  This is best, to avoid any accumulation.