HOTBIN Mighty Outdoor Hot Composter Package
MyGreenhouseStore.com
Regular price

$693.00

Sale price

$638.99

Unit price

per
What you see is what you pay!
Free Shipping to the 48 Contiguous States including Lift Gate Service

Our Shipping Policy Page has details of our Free Shipping to the 48 contiguous states with Lift gate Service included, as well as other things you should know.
Share
Ask a Question
Estimated Arrival: Between Dec 08 and Dec 15.
PACKAGE OVERVIEW
HOTBIN Composting makes composting fun and easy. They not only perfected the science of composting in a special bin but also carefully design it so that it fits in your garden in style. To be able to make the best use of your waste and turn it into an environmental friendly black gold to nurture the mother earth is a great feeling. It practically raises your serotonin.
The HOTBIN Mighty Outer Composter Package Includes
HOTBIN Mighty 52 Gallon Outdoor Hot Composter
Plinth for HOTBIN Mighty Composter
MAZE 2.4 Gallon Kitchen Caddy
120 MAZE 2.4 Gallon Corn Bags
HOTBIN COMPOSTER OVERVIEW
HOTBIN Mighty 52 Gallon Hot Composter
The HOTBIN is like no other compost bin on the market, it will quickly chomp through all your food and garden waste turning it into rich, organic compost your garden will love.
The innovative design and insulating nature of the material keeps the HOTBIN HOT, creating a natural environment which quickly digests the contents, making HOT COMOSTING easy - all without having to add any composting accelerators or activators!
HOTBIN reduces the amount of waste sent to landfill by composting more types of food waste. Be less selective by composting 100% of all food and garden waste without the traditional composting problems of odor, flies, turning and tumbling.
HOTBIN has been independently tested by Garden Organic and voted Best Composting Making Product in the Great British Growing Awards, HOTBIN has thousands of satisfied customers and a stack load of reviews and case studies proving that HOTBIN really is a HOT composting bin that works.
Trust HOTBIN, the HOT composting system that lets you compost more!
HOTBIN Composting Benefits
Rich compost fast - 30-90 days
More compost - Recycle all food and garden waste
Easy to set up and use - no back breaking turning or tumbling, undue odor, flies
Locate on any even surface - Sun or shade
Self-contained bin (has a bottom)
Better for the environment
No accelerators or activators needed
Works ALL year round
Finding The Right Spot?
Locate HOTBIN on any flat surface, in sun or shade and achieve HOT composting throughout the year and rich compost in 30 to 90 days.
What Do I Need to Add?
You will need two small 2.4 gallon kitchen caddy of food and/or garden waste per week.
Add in shredded paper or card to control moisture (a good way to get rid of your recycled paper) and bulking agent (partially composted woodchip) to provide aeration.
FEATURES
Year-round composting includes cold winter and hot summers.
Composts in 30-90 days without forking or tumbling
Easy to start, no assembly is required
Composts 32 times faster than cold composting in the market
Compost more types of waste including cooked food, bones, and pet poop.
A charcoal filter that reduces unnecessary odors that attract pests.
No power source, accelerators, or activators needed
Household size: 3-5 people
Composting Volume Capacity: 52 Gal.
Weight: 18 Lb.
Material: Expanded Polypropylene (EPP), 2 in. thick insulating walls that retain heat
Dimensions: 22" L x 22" W x 45" H
Leachate Collection System: HOTBIN features a leachate collection system that collects the naturally created fertilizer as part of the decomposing process. It has a sloped internal base that funnels the liquid towards the drainage cap. The liquid fertilizer, also known as 'compost tea', can be easily retrieved from a front-side valve.
DIMENSIONS
USER GUIDE
WHAT'S IN THE BOX
Lid thermometer to monitor temperature
Airtight lid and bio-filter to minimize odors
Aeration base plate to disperse air within the bin
Removable front hatch to harvest new compost
Extra thermometer to track the HOTBIN's internal temperature
Raking stick to mix the waste
Kick Start empty Bottle (to boost the temperature when starting the bin in winter)
Two cam straps (to retain airtight door)
A "How To" user guide

Bulking agent not included
WARRANTY
10 Year Limited Warranty.
Plinth for HOTBIN Mighty Composter
Collecting the nutrient-rich liquid fertilizer from your HOTBIN is now easier with the new HOTBIN Plinth. The Plinth raises your HOTBIN off the ground by 125mm (5 inches) providing easy access to slide a suitable receptacle underneath the HOTBIN tap when draining the liquid fertilizer.
Durable, sleek and hardwearing, situate the Plinth on a flat level surface and ease the HOTBIN into the contoured raised edges to provide a snug, firmly nested fit.
Plinth only, HOTBIN composter not included
Makes collecting liquid fertilizer easy
Quick and easy set up and install
Waterproof and all year round weather proof
Material: Recyclable ARPRO EPP
Weight: 1.5 lb
Size: 22 x 22 x 5.5 inches
INSTALLATION GUIDE
How to Install the HOTBIN Plinth
Position the plinth on a level surface in its desired location. Ensure the front of the plinth is facing you, the front will have the logo on it.
following the safety guidance with assistance if required carefully move HOTBIN into place on top of plinth ensuring unit is aligned centrally inside recess.
Health & Safety
For safety reasons, we recommend that the HOTBIN is empty before it is lifted onto the plinth. The HOTBIN can be extremely heavy with the waste inside.
Think before you lift!
DO ask for help if you think you are going to find moving the HOTBIN difficult.
DO keep children and pets away whilst installing the plinth and moving the HOTBIN.
DO NOT lift the plinth with the HOTBIN on top.
MAZE 2.4 Gallon Kitchen Caddy
This stylish and compact, MAZE 2.4 Gallon Kitchen Compost Caddy makes the collection and transportation of organic waste and kitchen leftovers to your outdoor composter simple and effortless. With a lockable lid to aid in the retention of moisture and the prevention of unwanted odors in the kitchen.
Included with the combo are 120 biodegradable composting bags designed to make the task of moving the kitchen waste to your composter simple. The bags are designed to degrade from the heat and moisture found in your composter but will hold up while in your kitchen. No more emptying out your caddy in the kitchen with smelly residue left in the caddy.
FEATURES
Wide opening
Lid cover to retain moisture and avoid odors
Size: 5.5"D x 16"W x 10"H
Includes 120 Compost bags
Bags comply with the US & Canadian Biodegradability Standard
Bag Material: 100% compostable vegetable material100% compostable vegetable material
1 yr Limited Warranty
Maze 2.4 Gallon Corn Bags
The Riverstone MAZE 2.4 gallon compostable corn bags have been designed to be used specifically with the Riverstone MAZE 2.4 Gallon Kitchen Caddy Compost Bin. It will degrade within weeks of being introduced to warm moist conditions, such as an outdoor composter.
They not only make the collection and transportation of your organic waste clean and easy, but also stop contributing to the environmental pollution from the use of non-biodegradable plastic bags.
All RSI Compostable Bags have been constructed from a starch based polymer and are suitable for either home or garden composting, including worm farms.
FEATURES
Number of bags included: 120
Complies with the US & Canadian Biodegradability Standard
Bag Size: 18 in x 15 in
Material: 100% compostable vegetable material
Per Bag Capacity: 1.85 gallons
Helps to reduce the excess of plastic bags polluting our environment
Suitable for either home or garden composting
Use in your compost bin or worm farm100% compostable vegetable material
Corn bags only, Kitchen Caddy not included
---
7 Great reasons to buy from us:
Google Rated Top Quality Store

100% FREE Shipping

No Sales Tax

Financing Available

Price Match

Live Customer Service

American Owned Business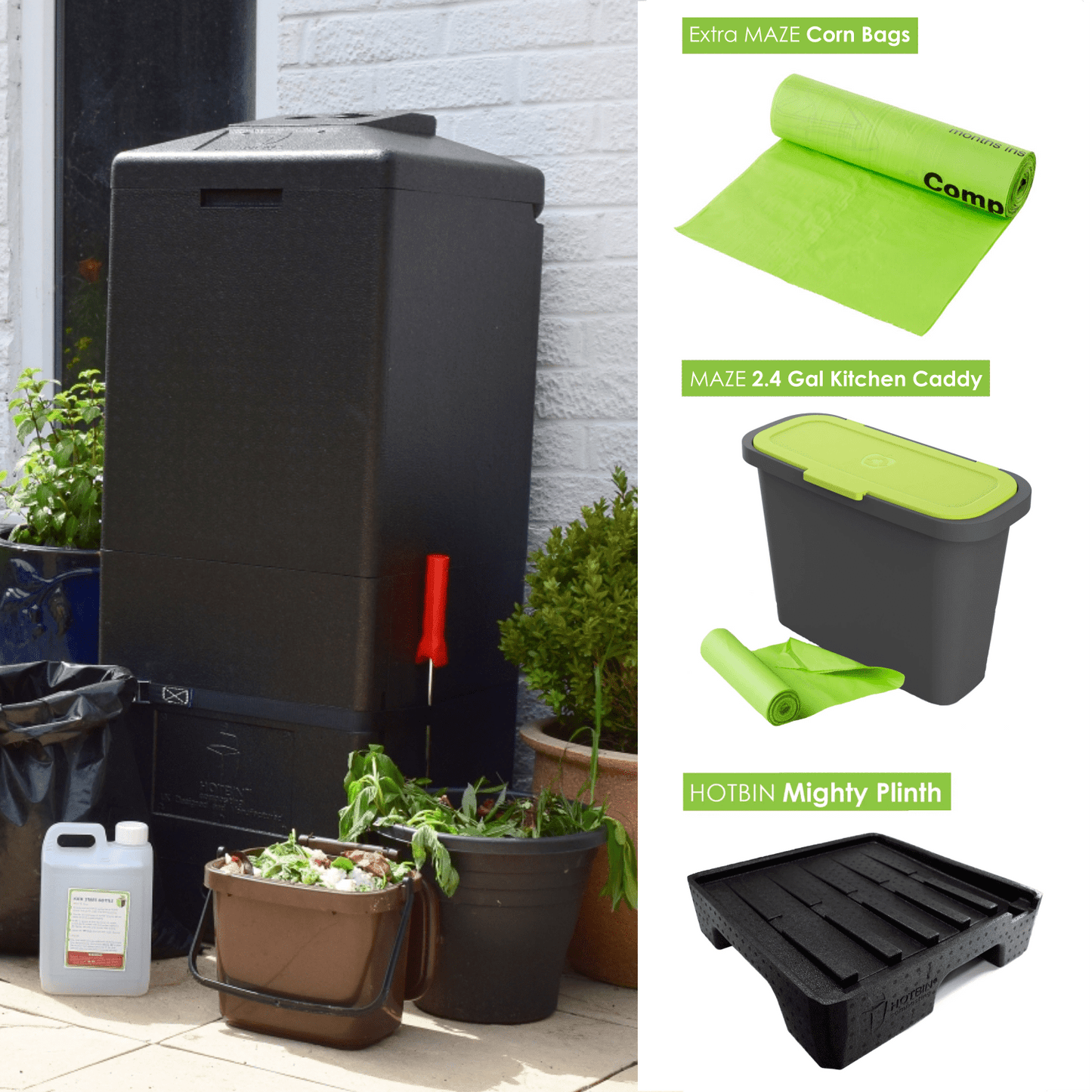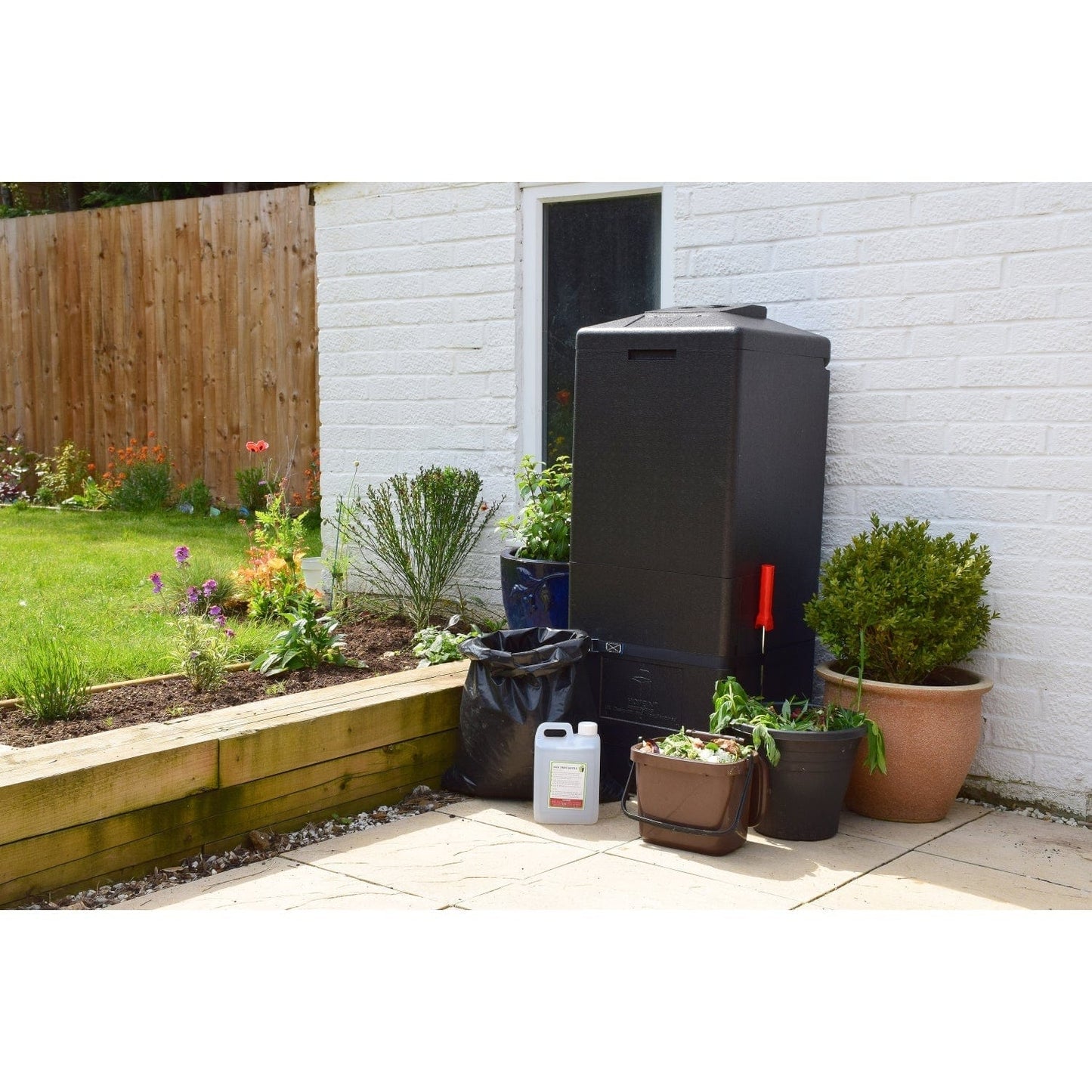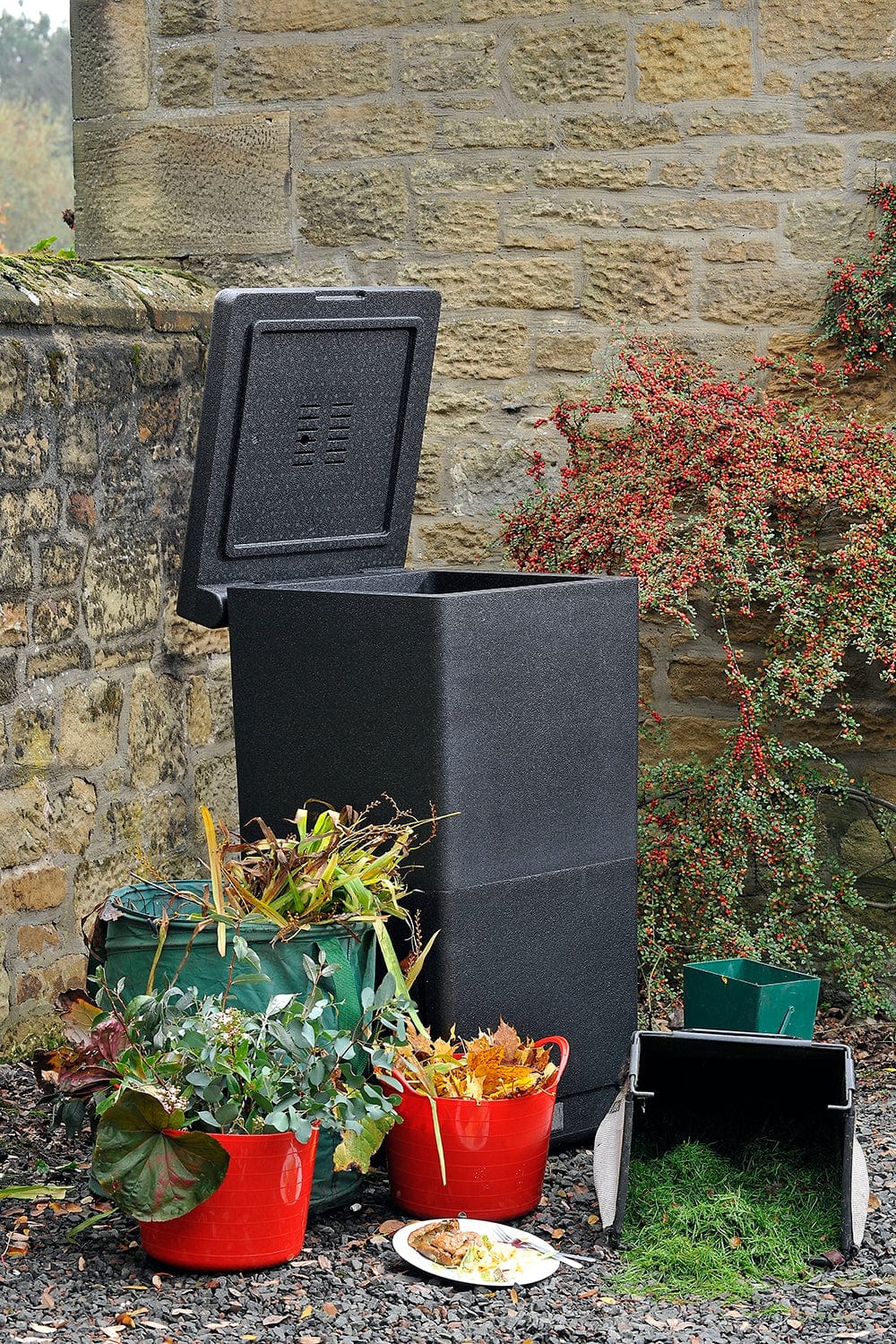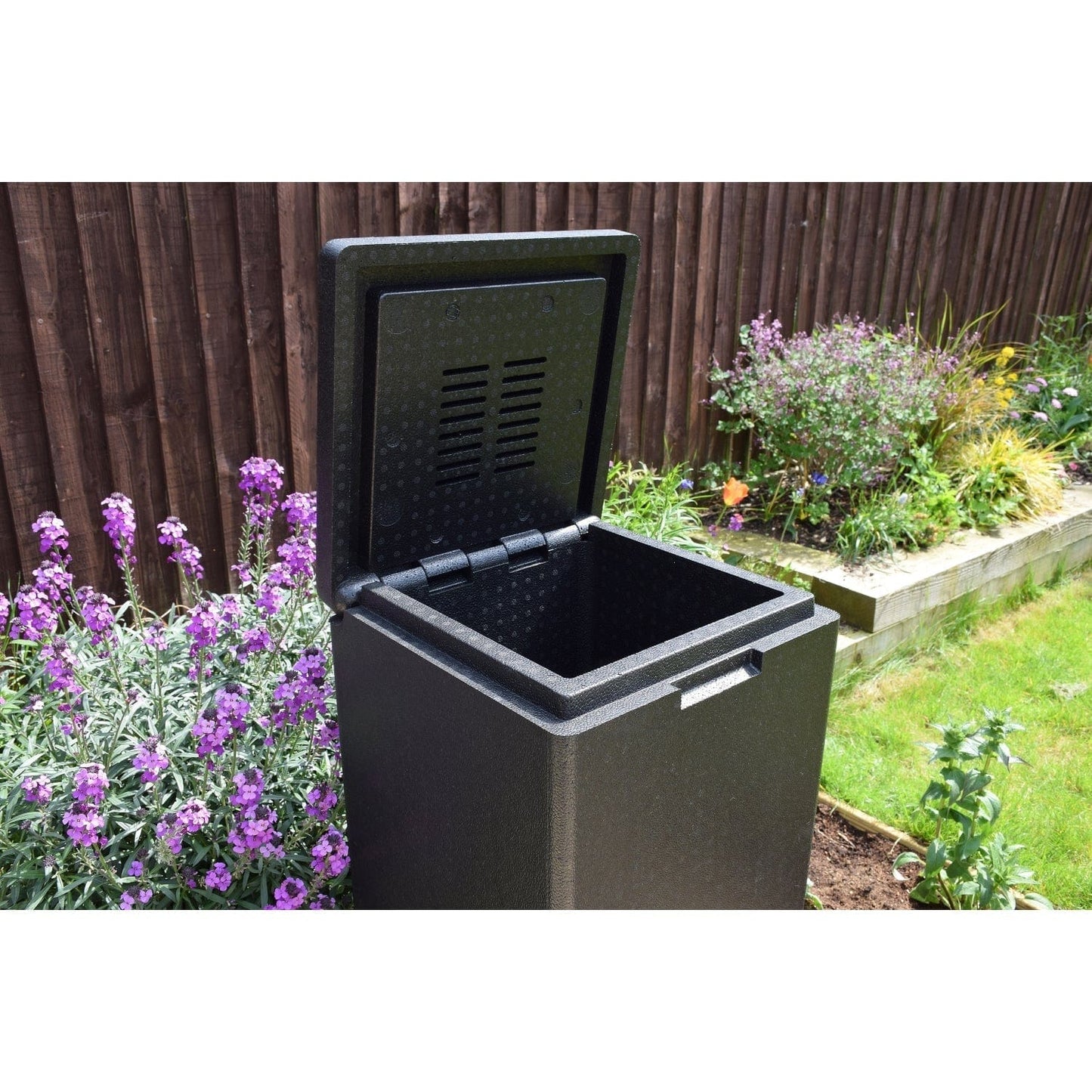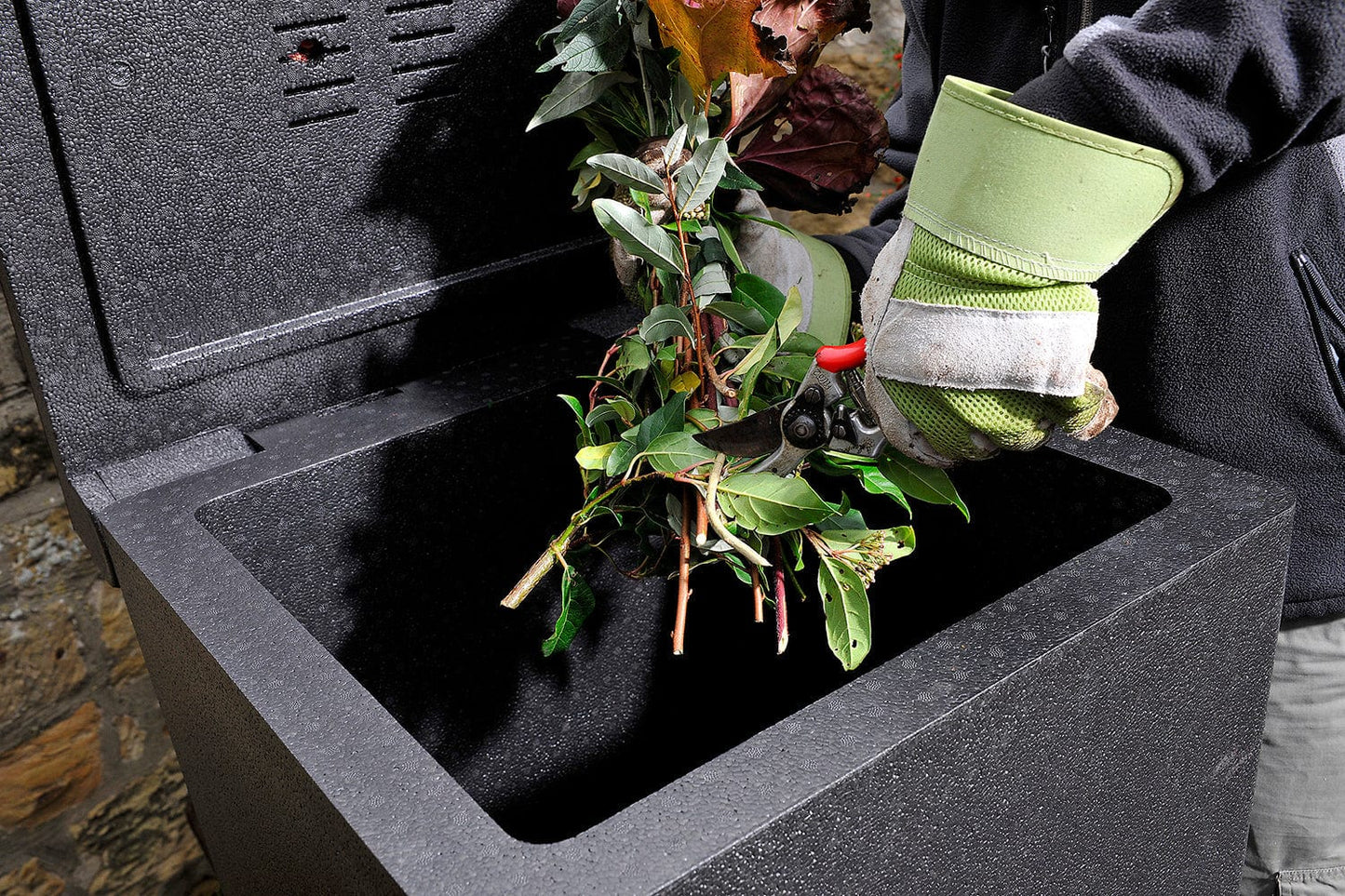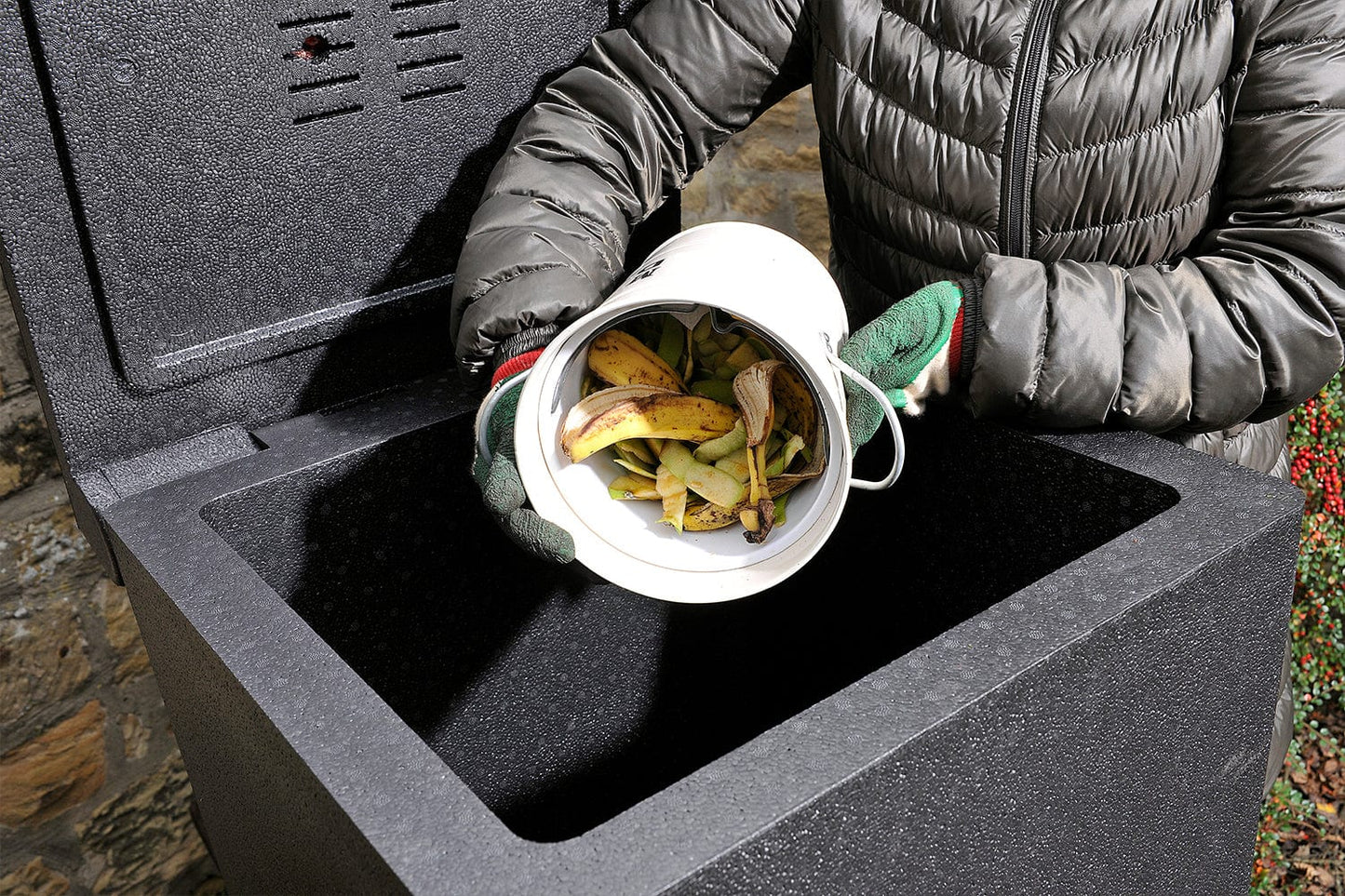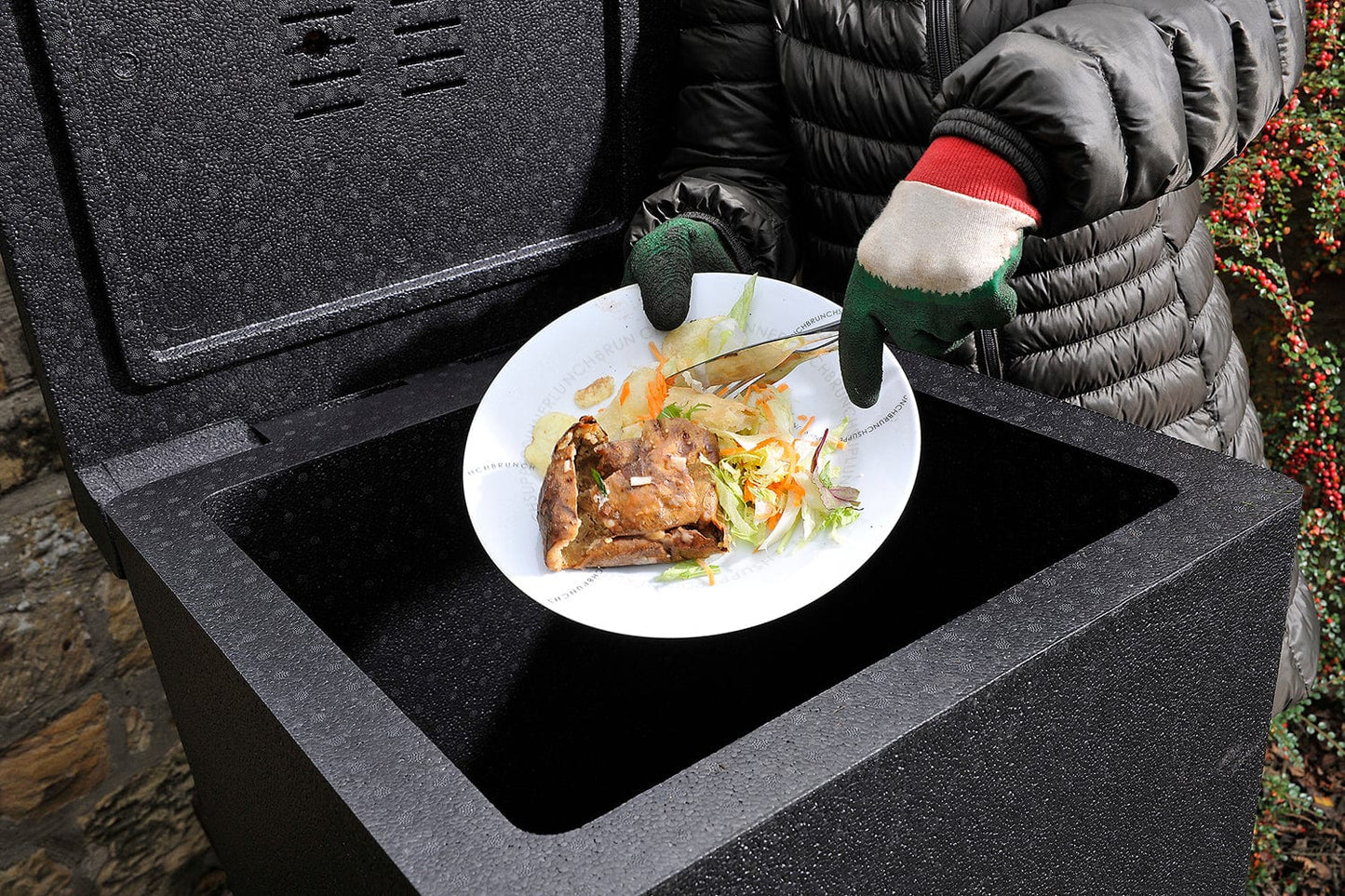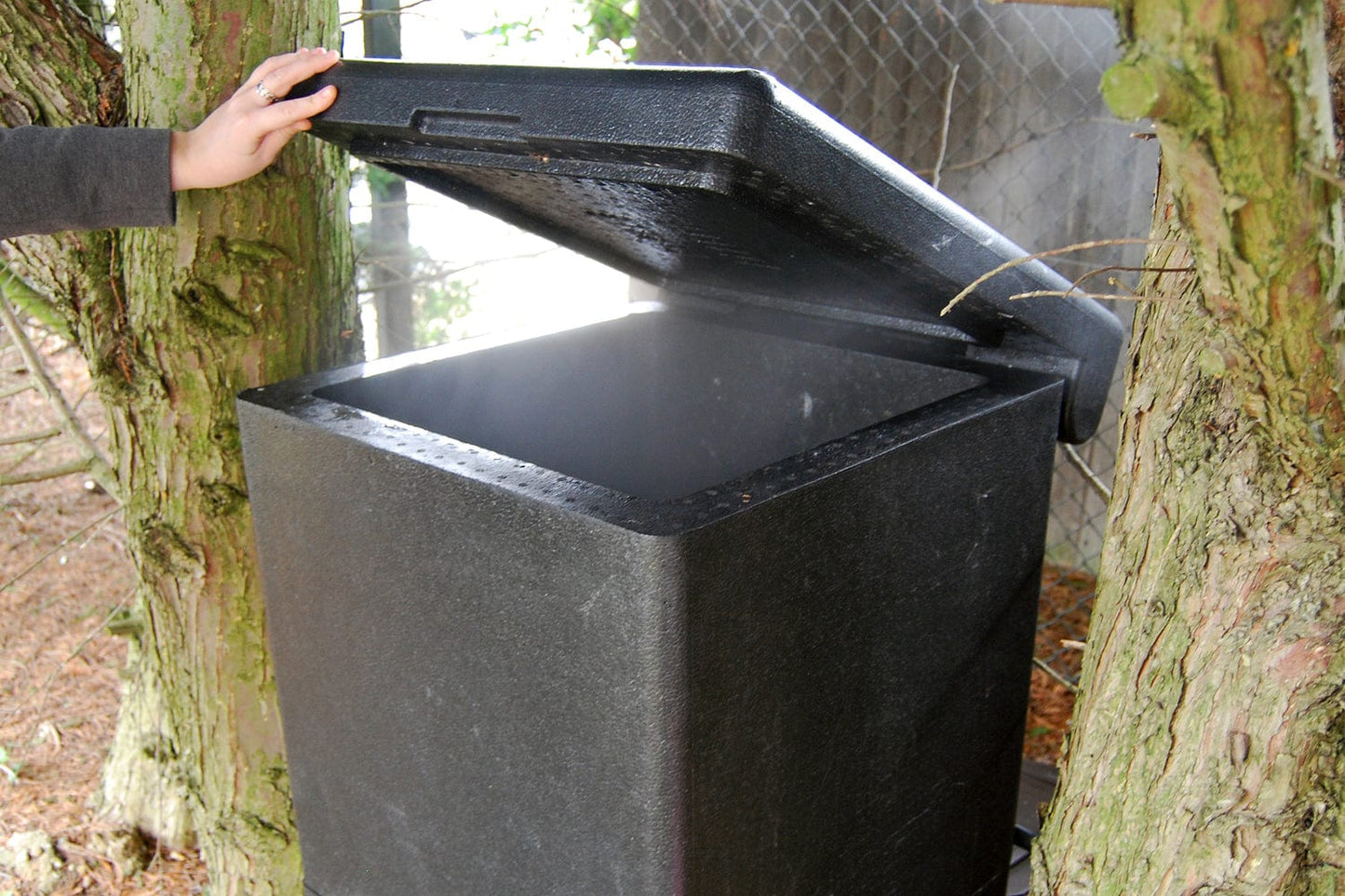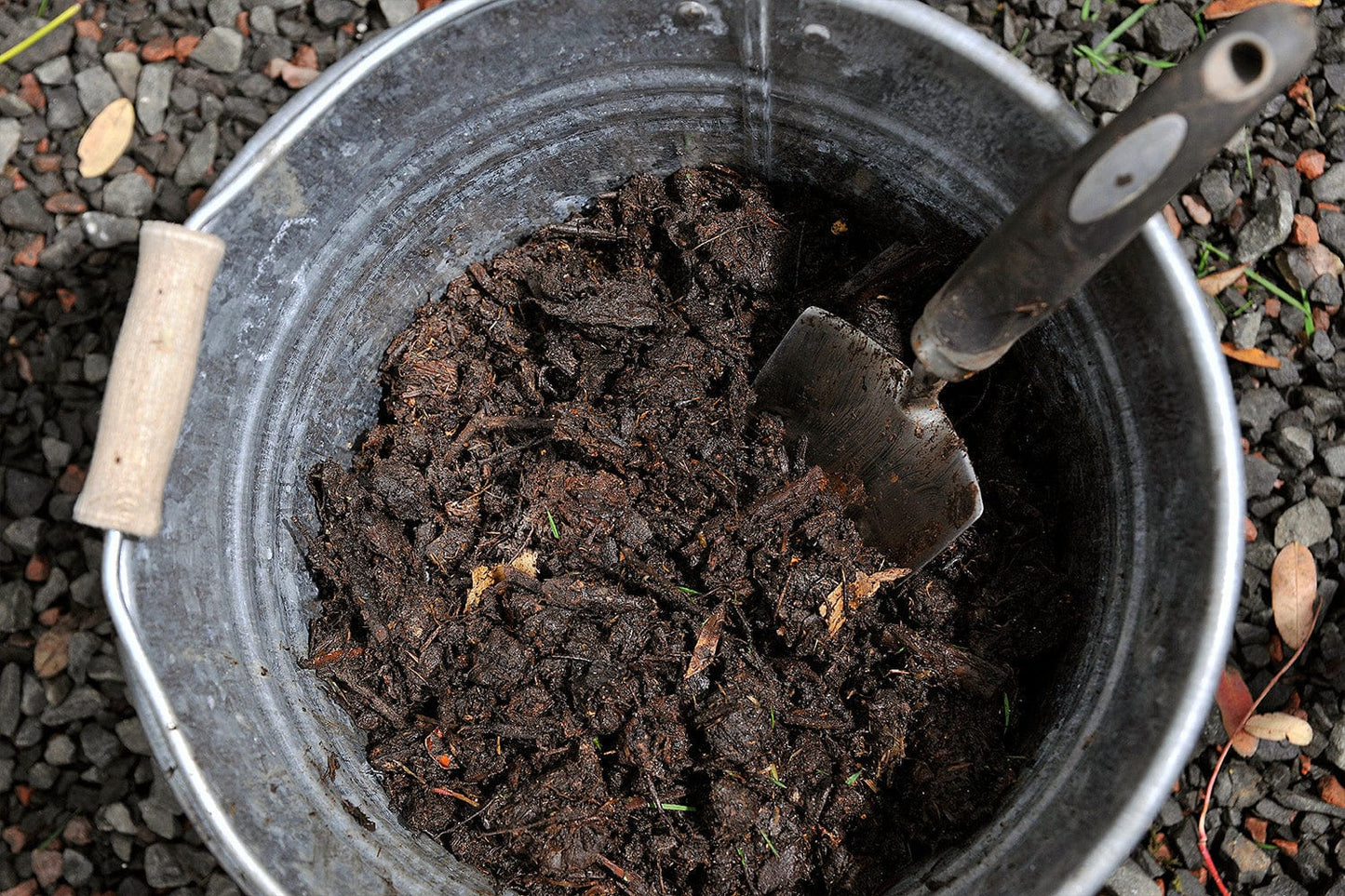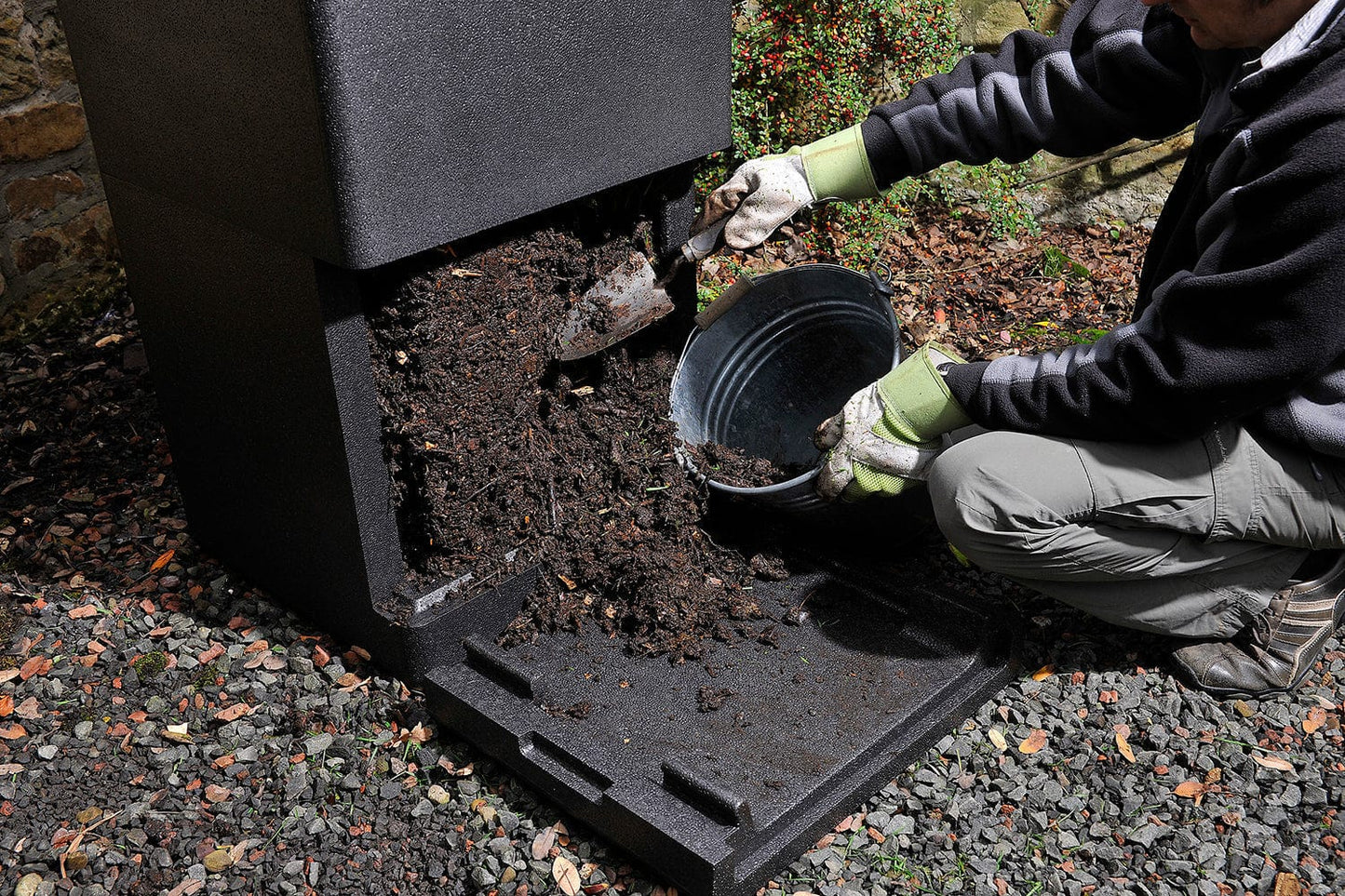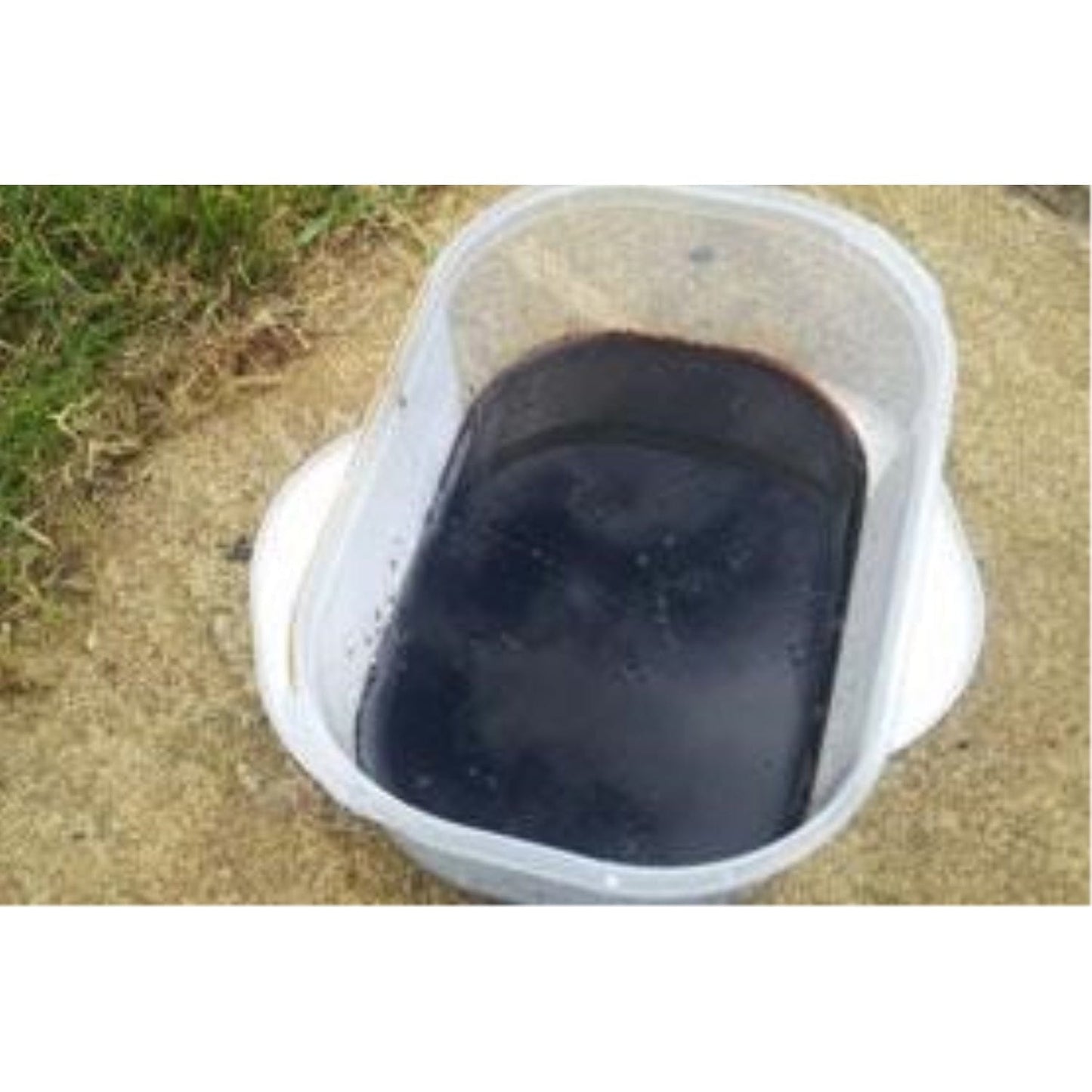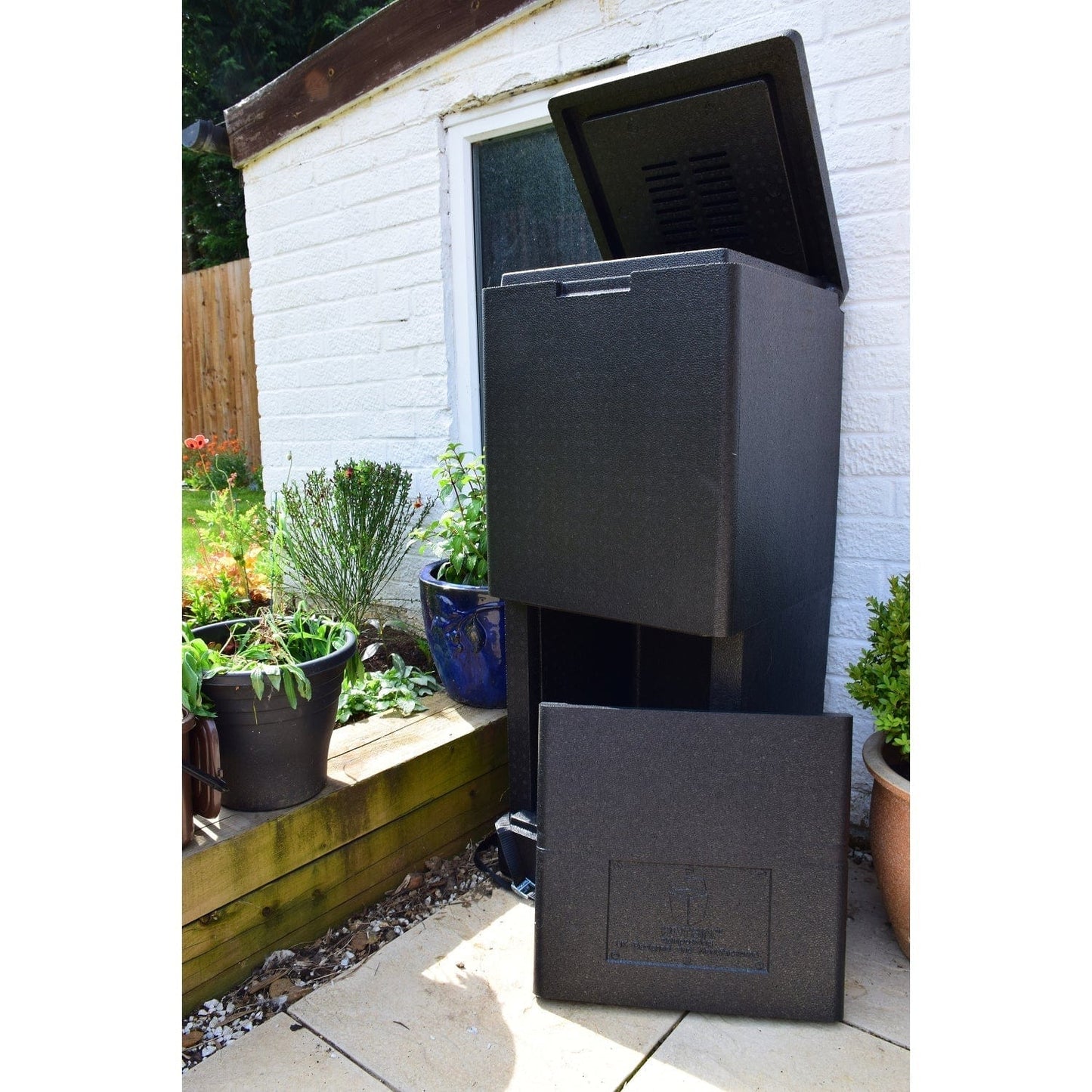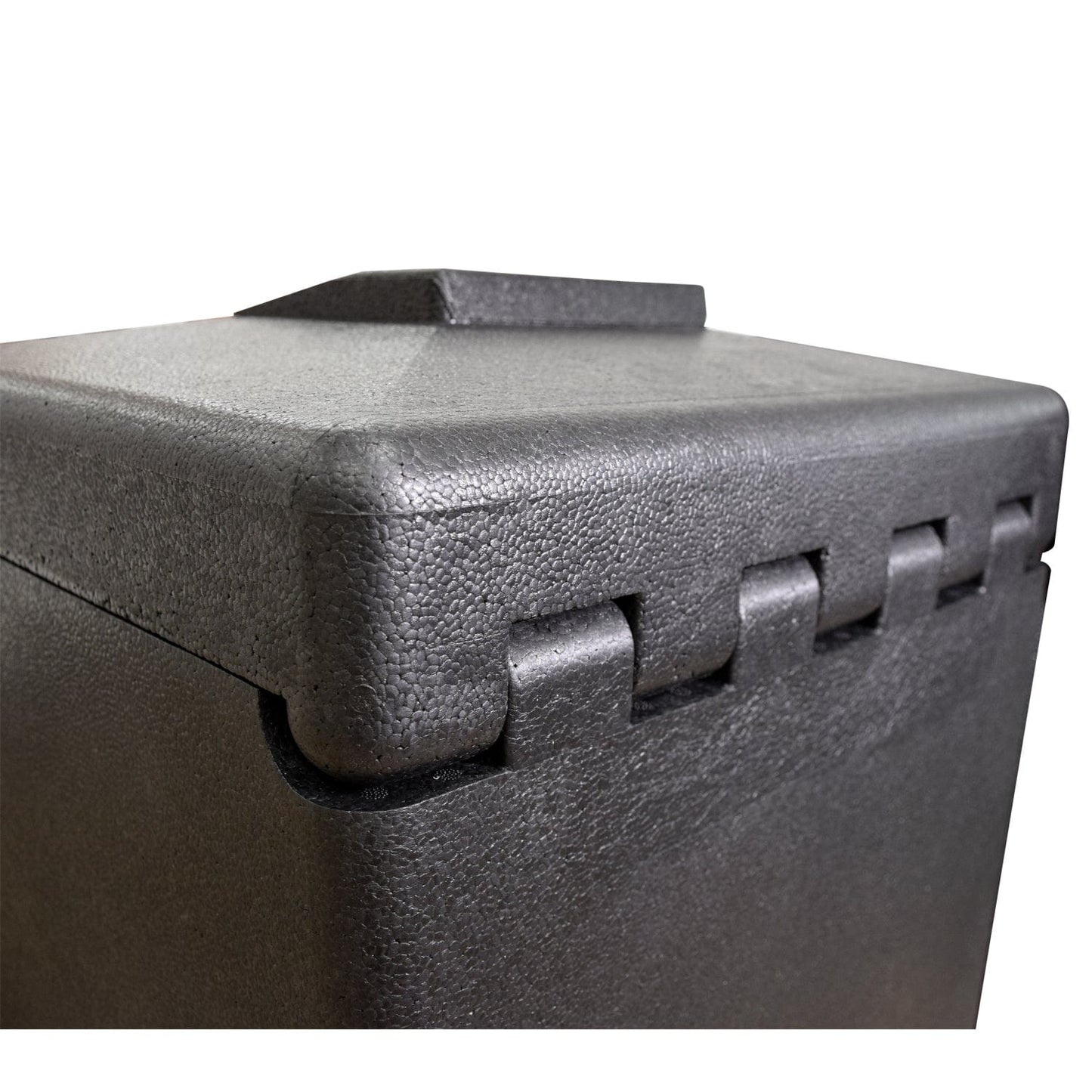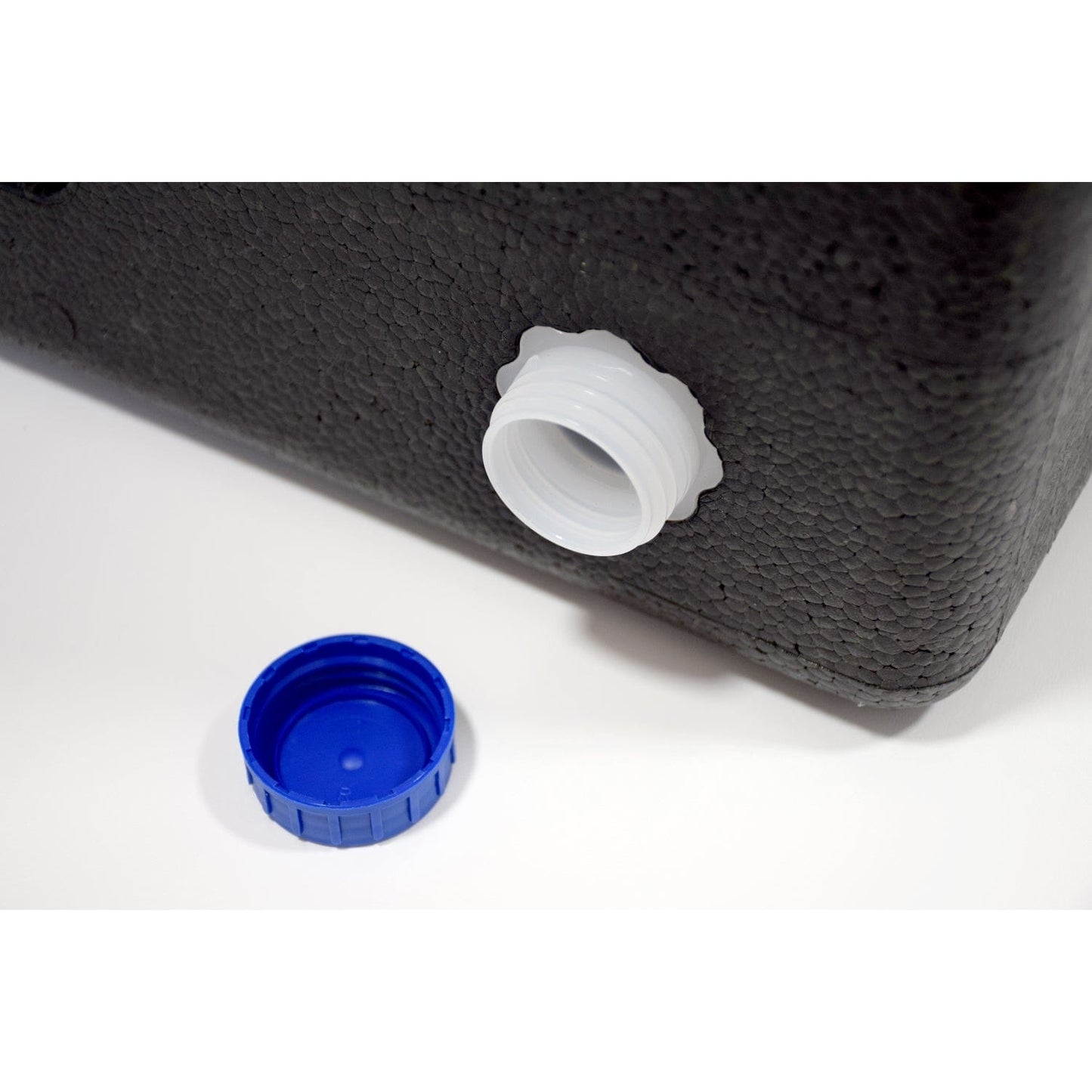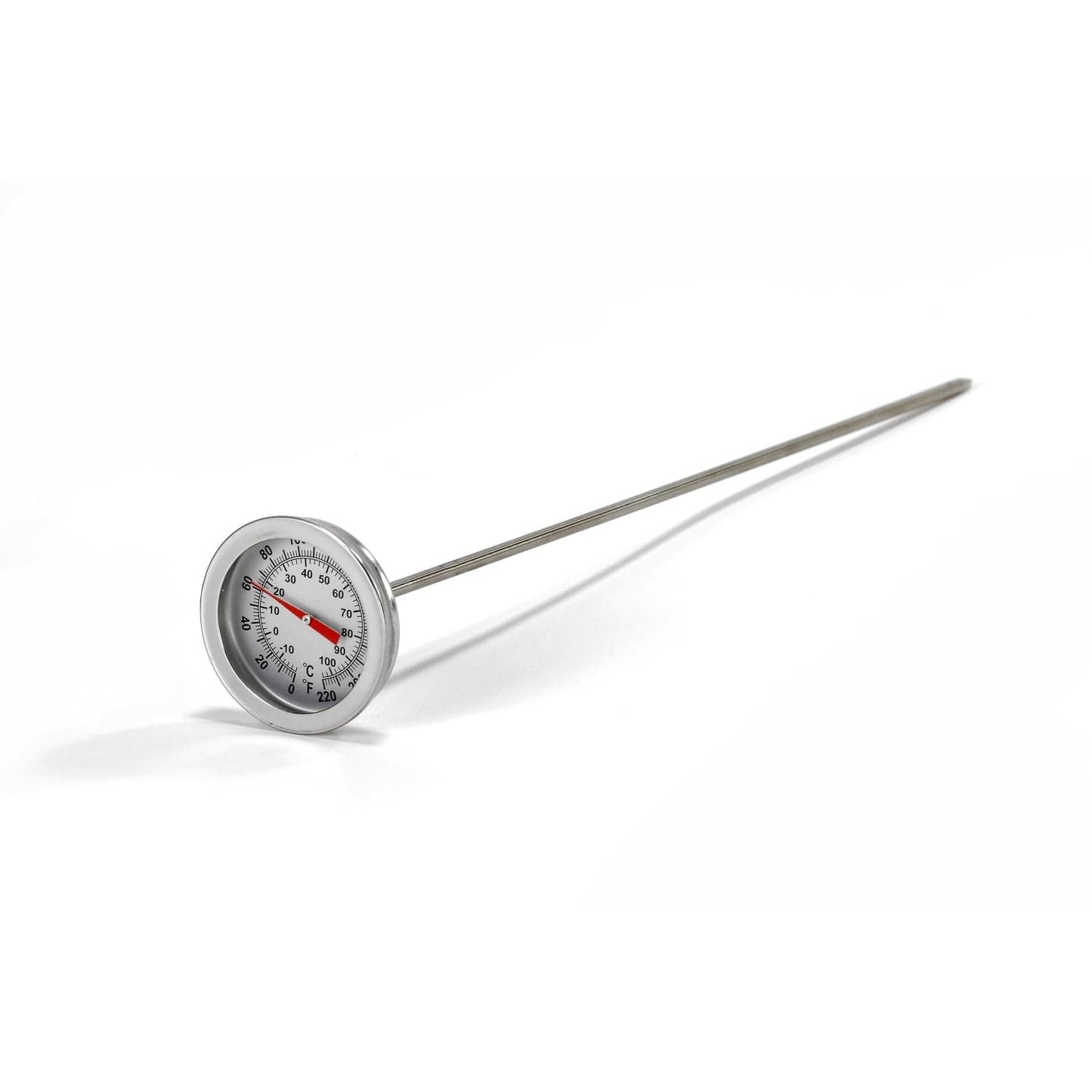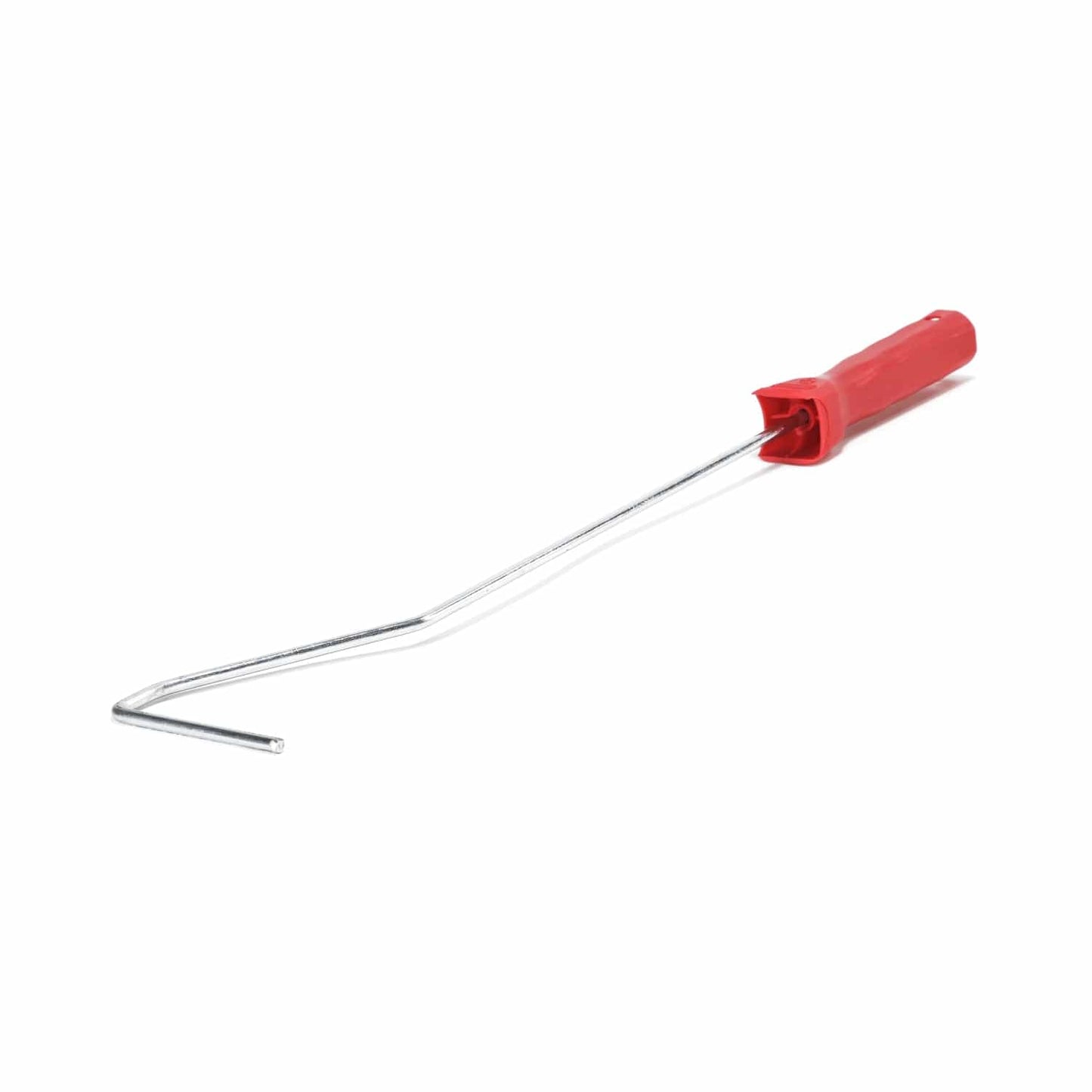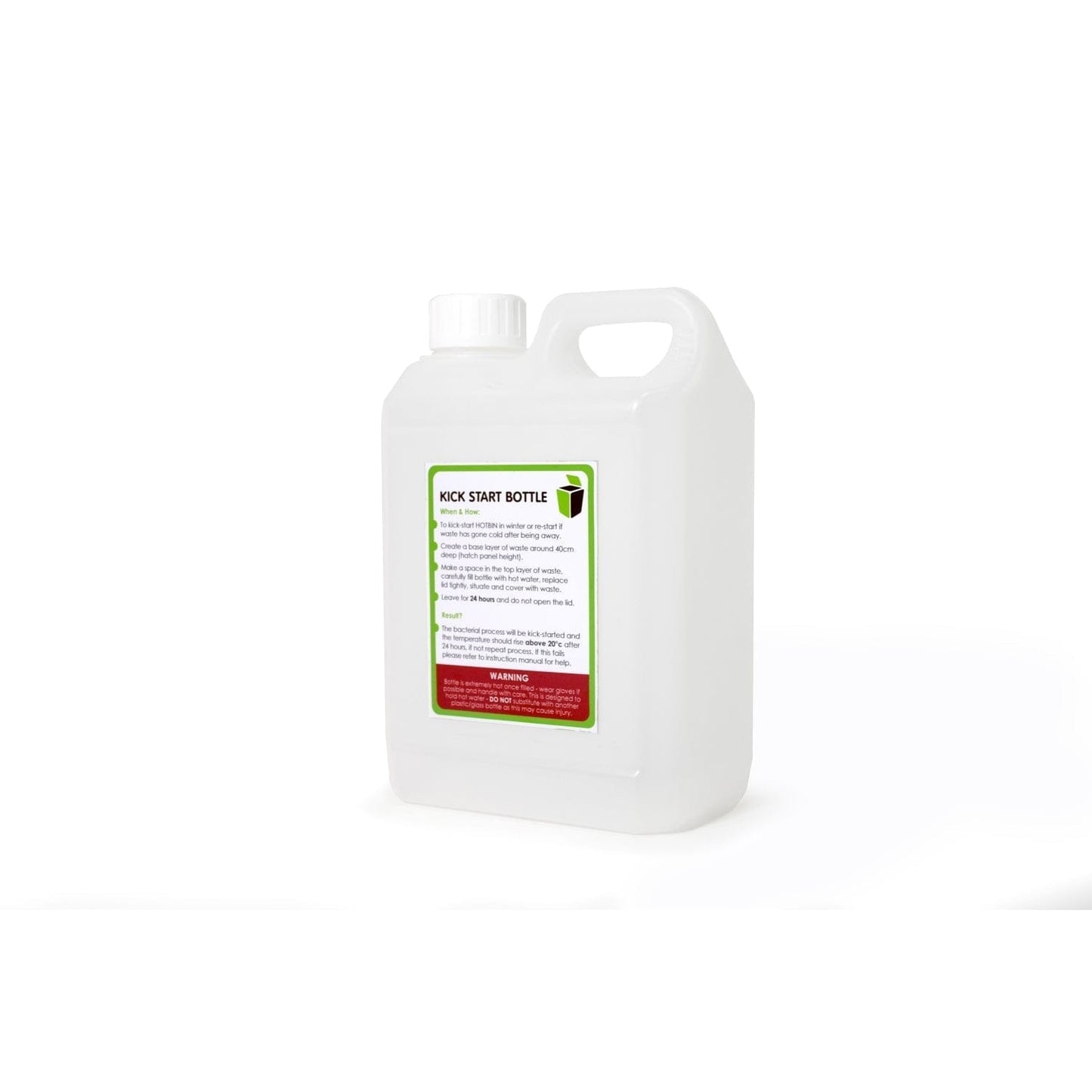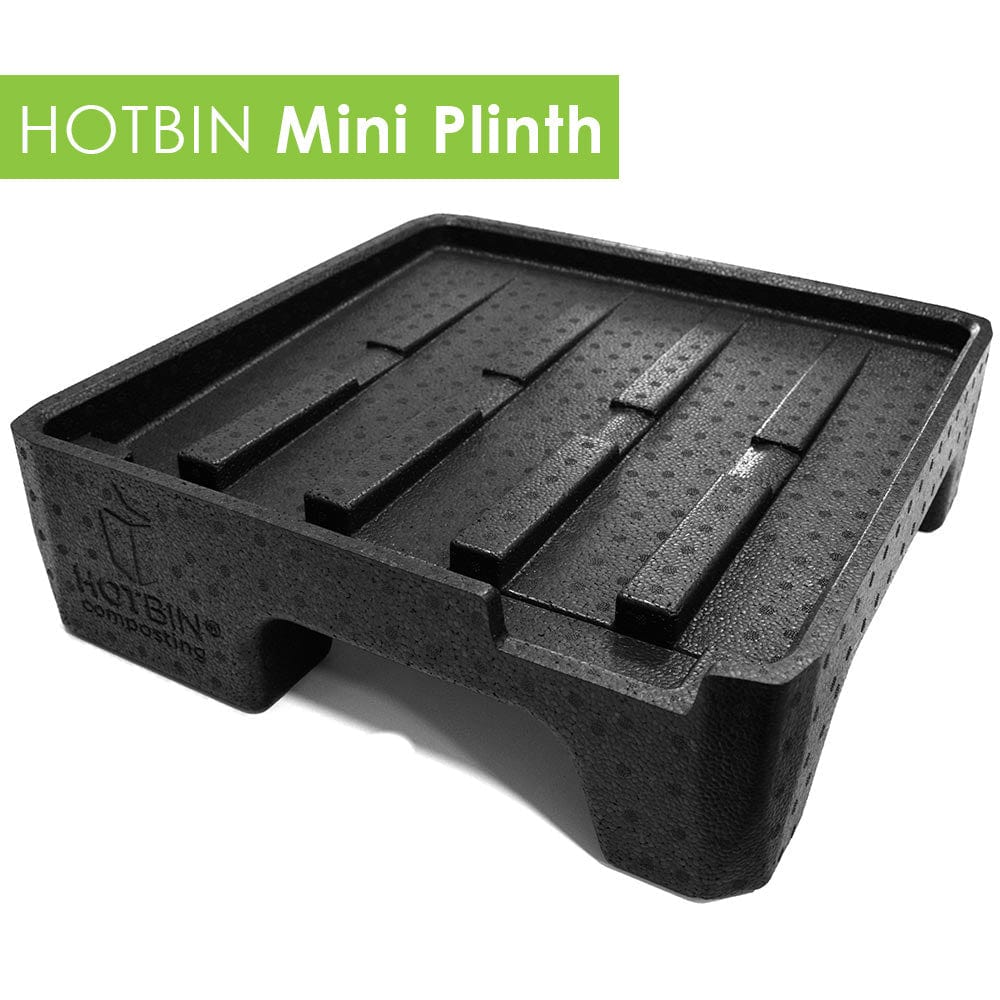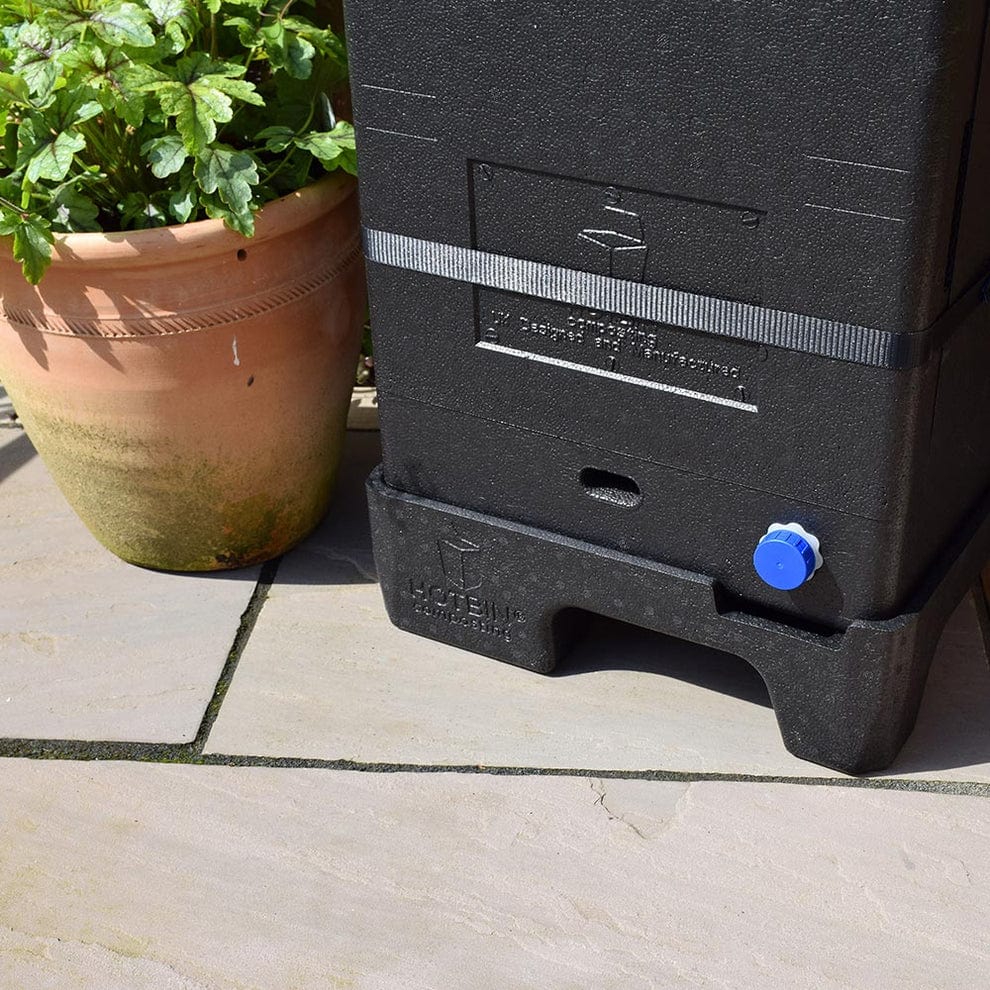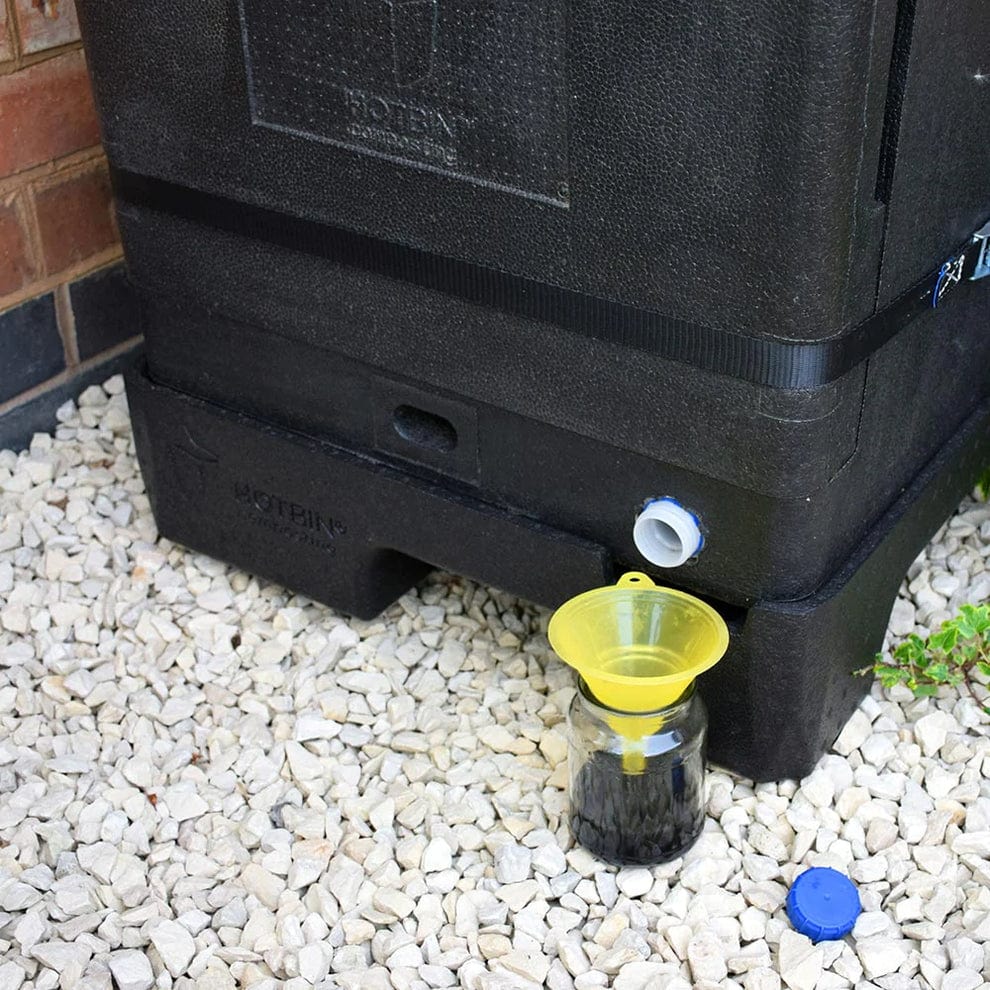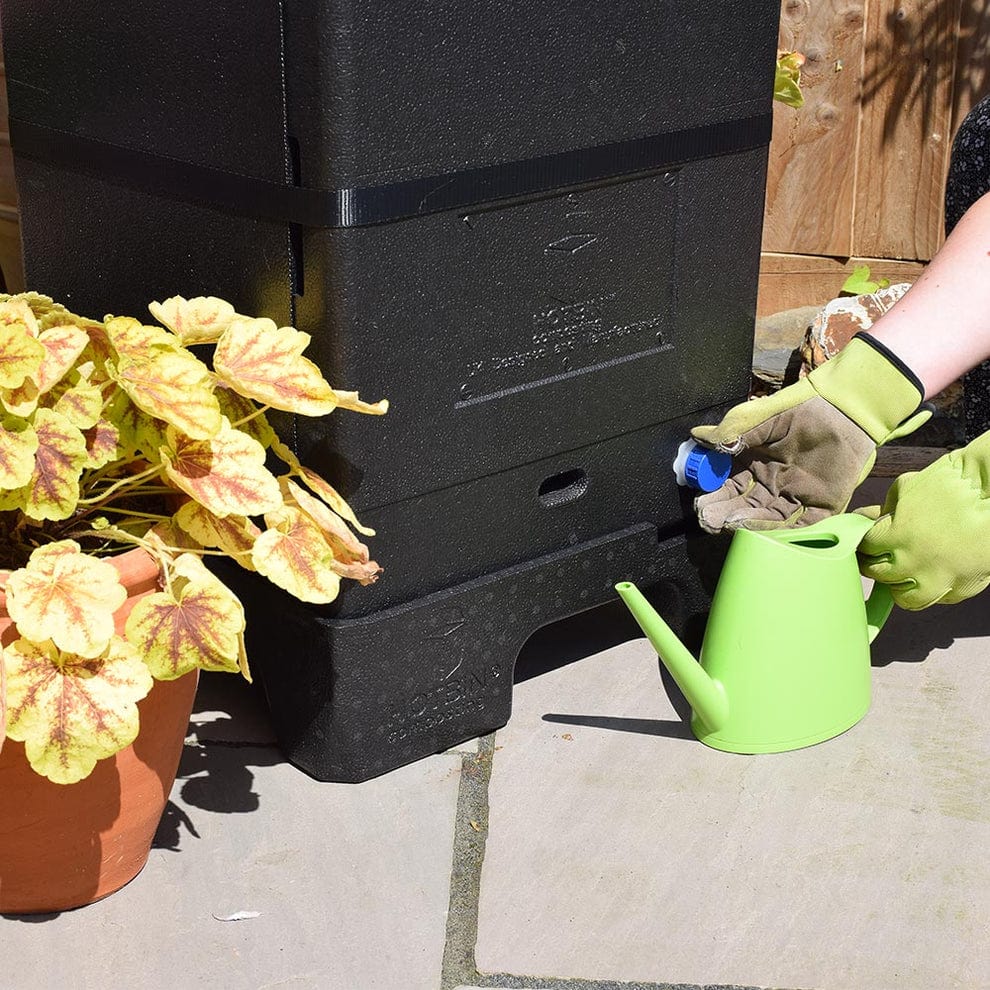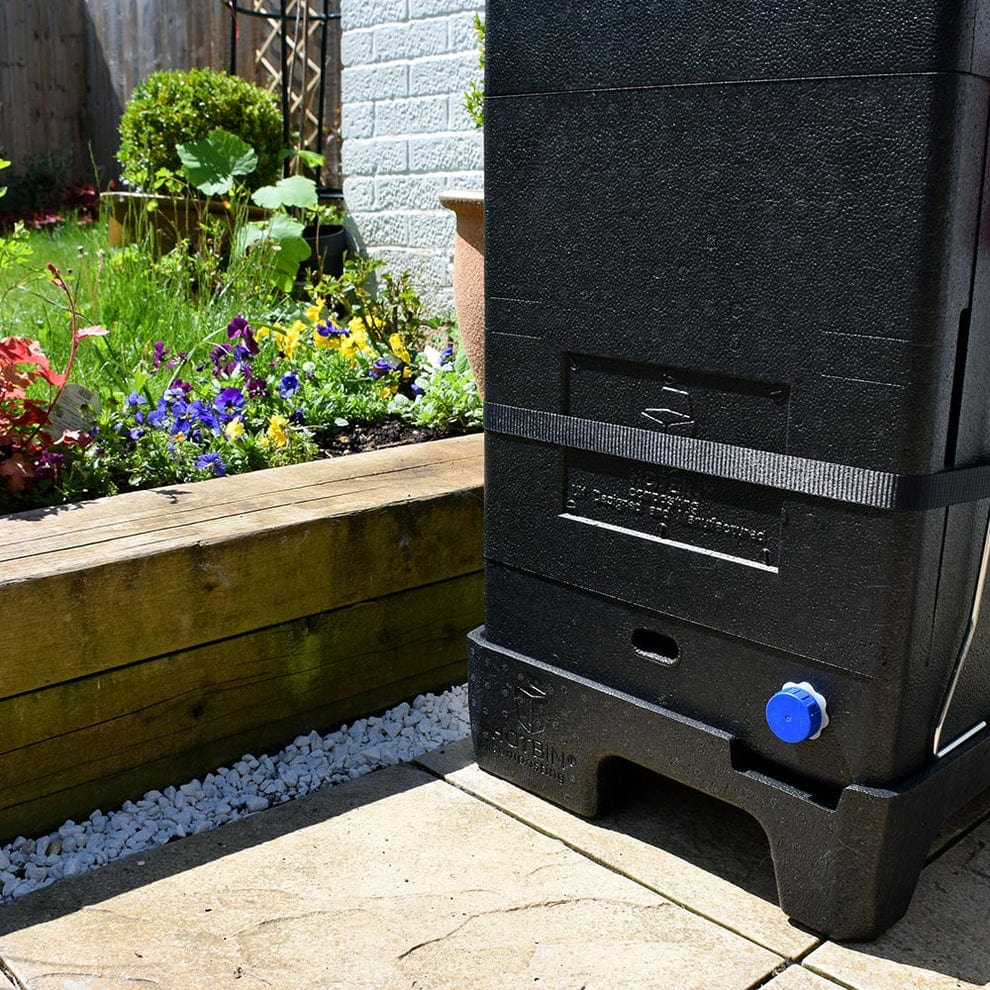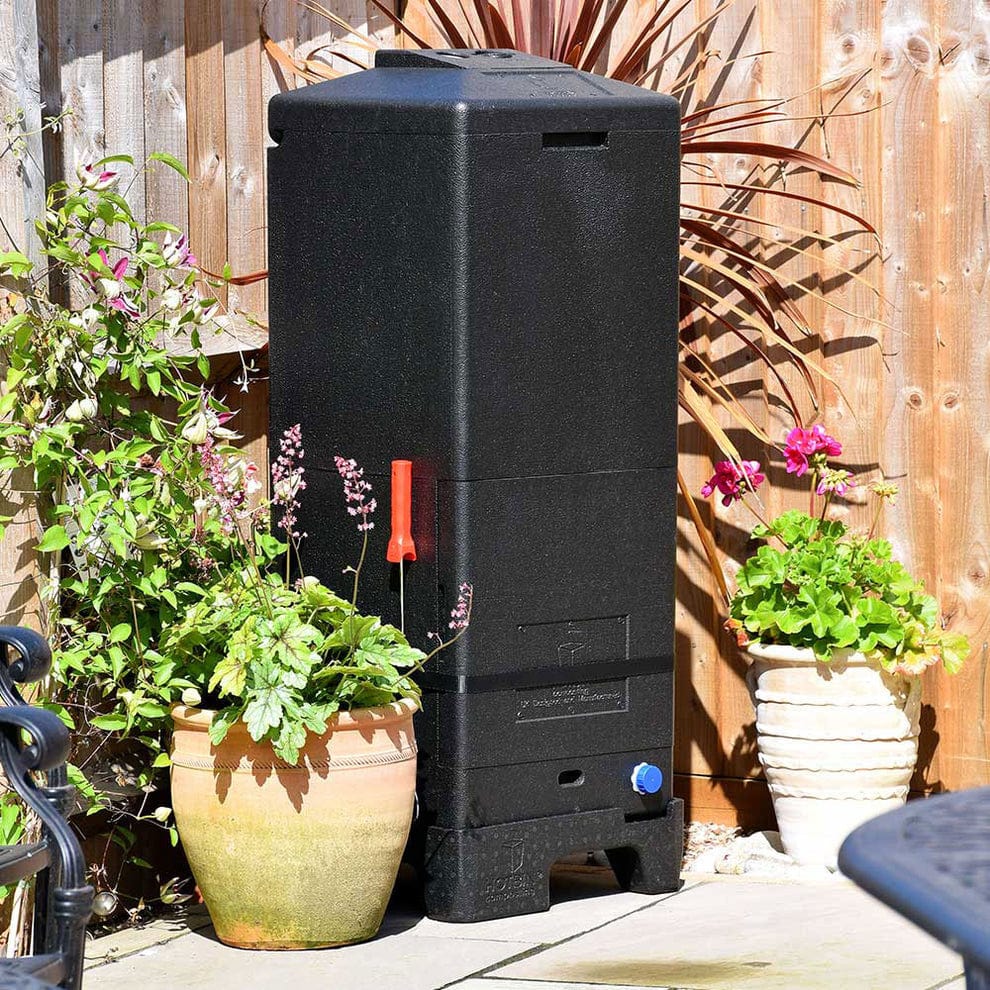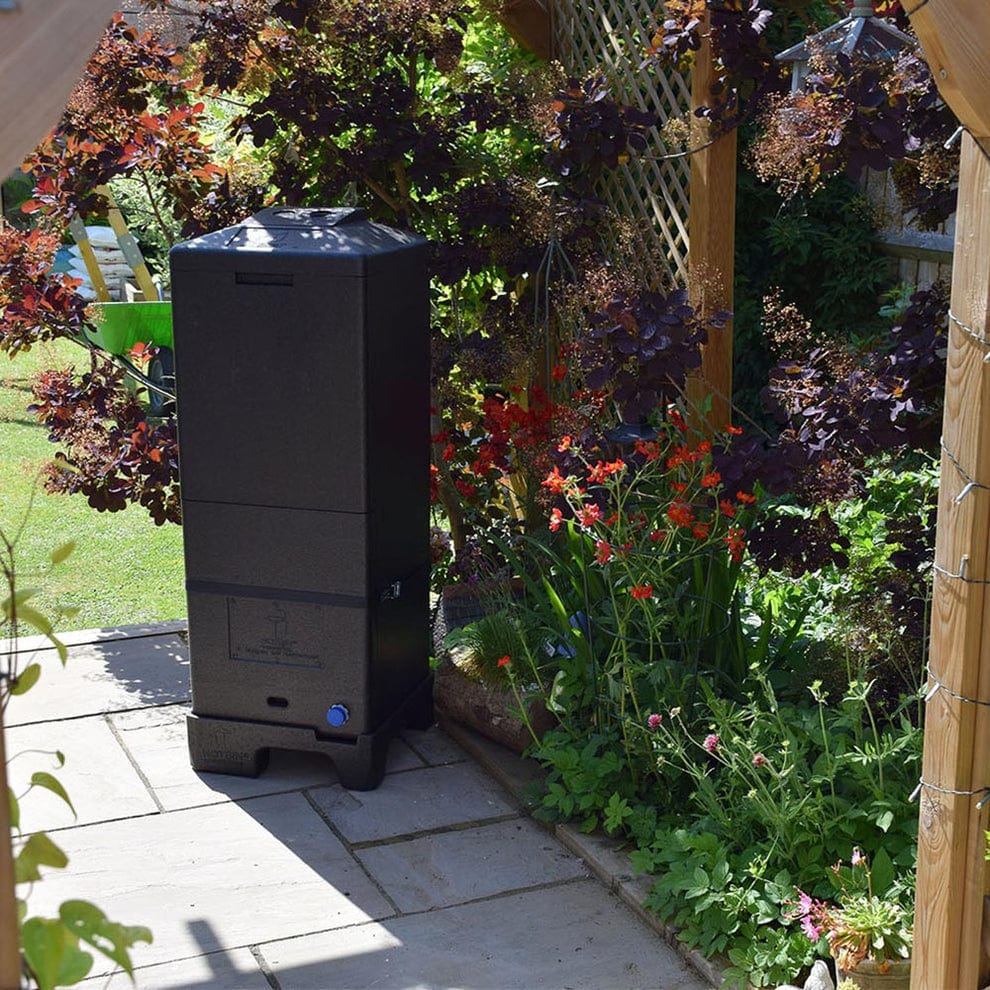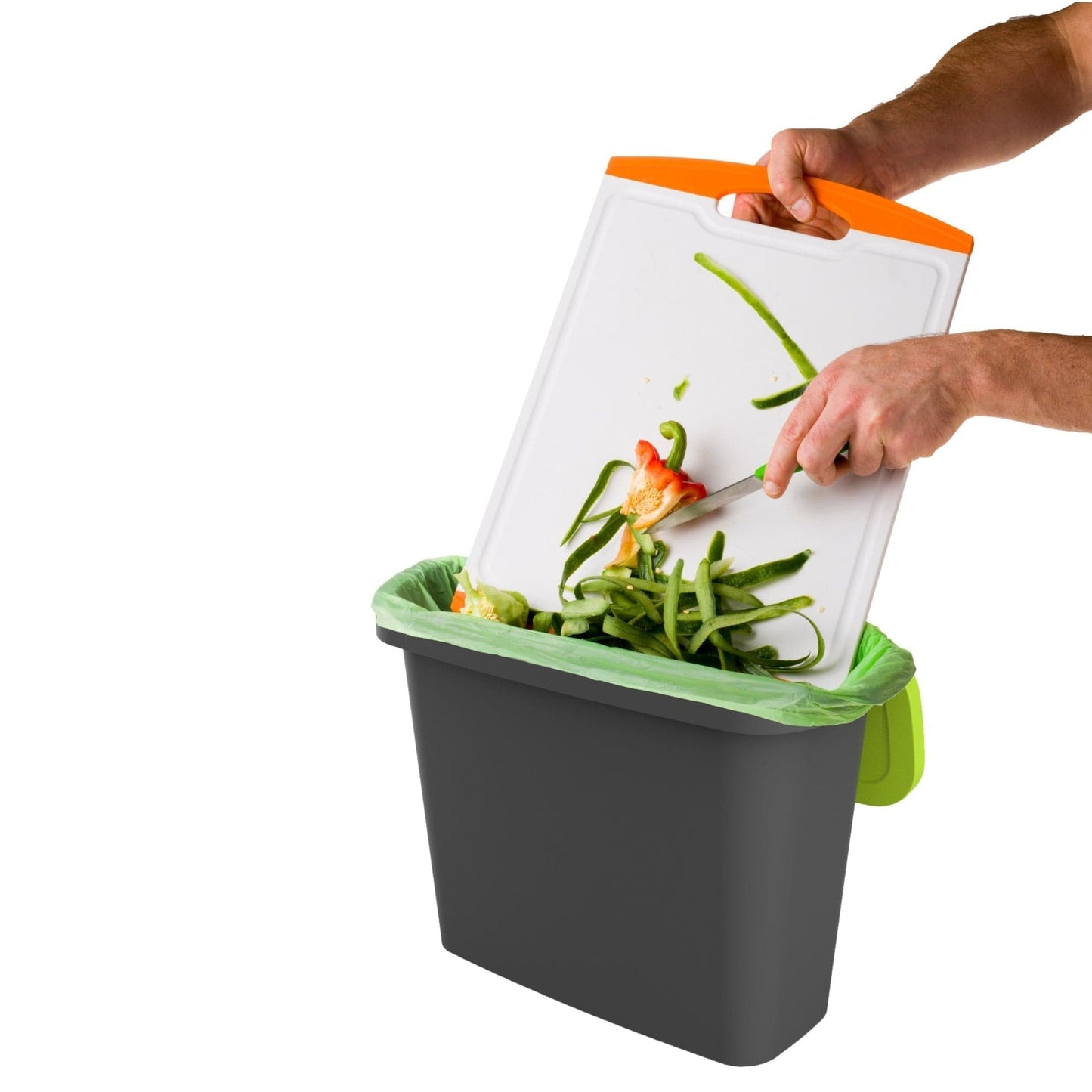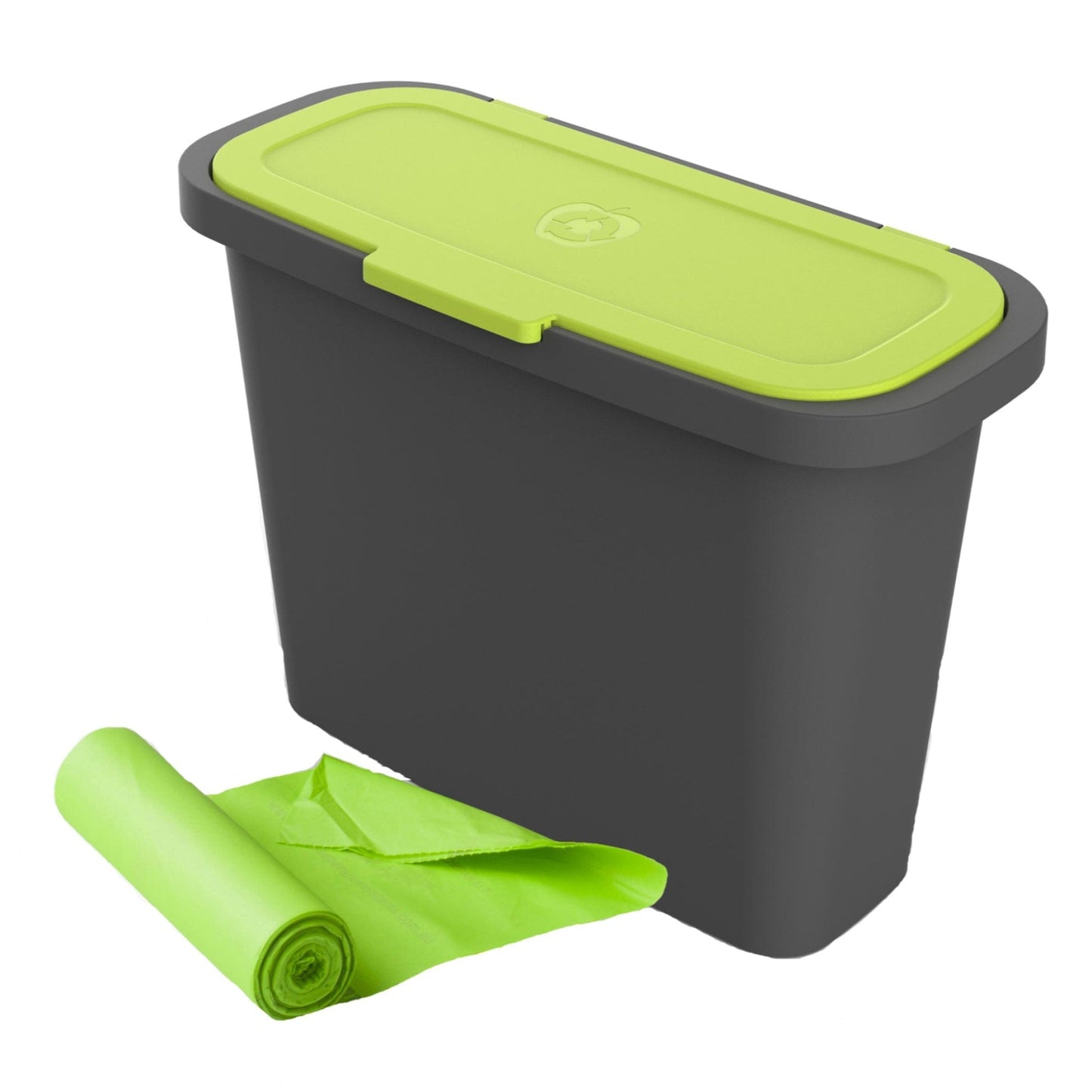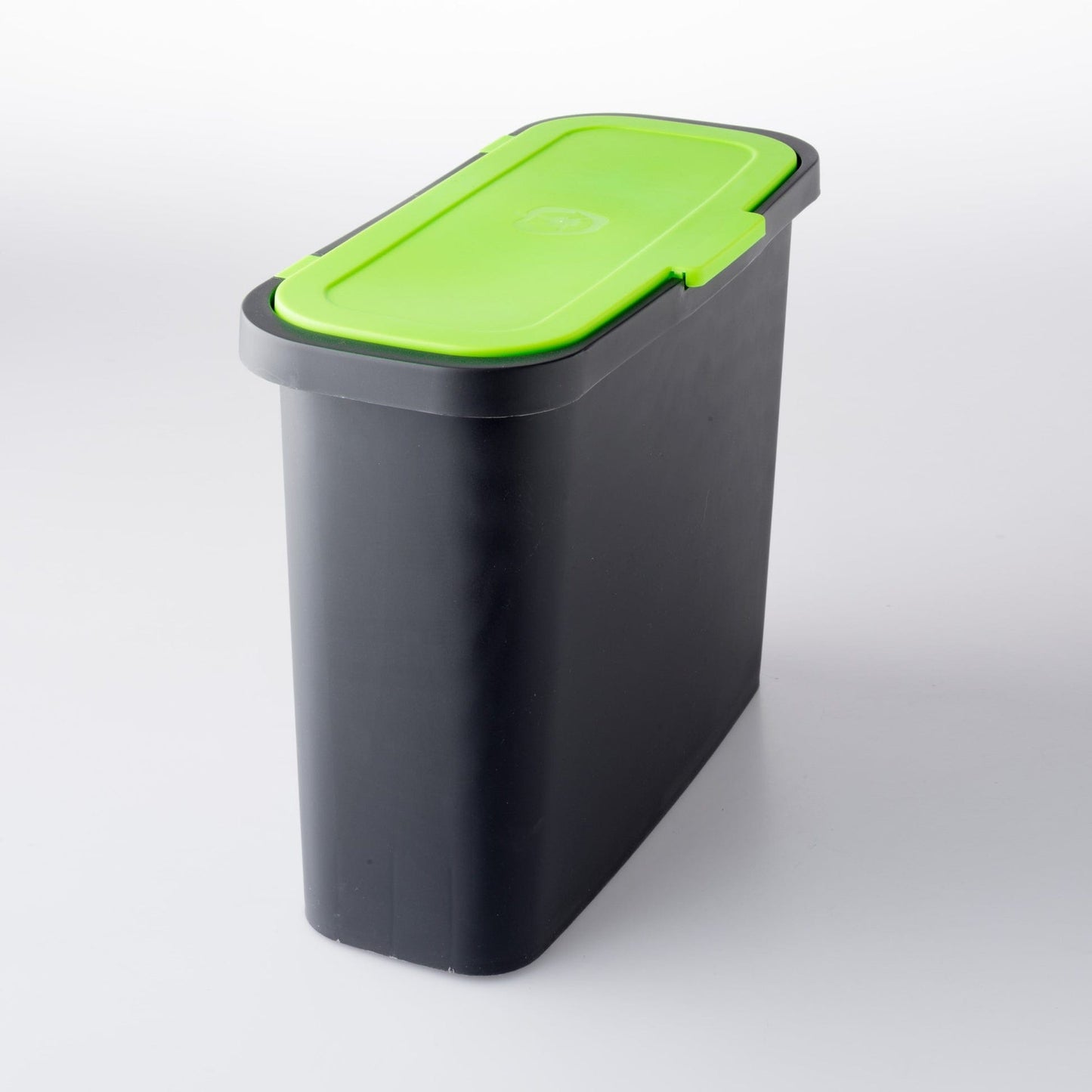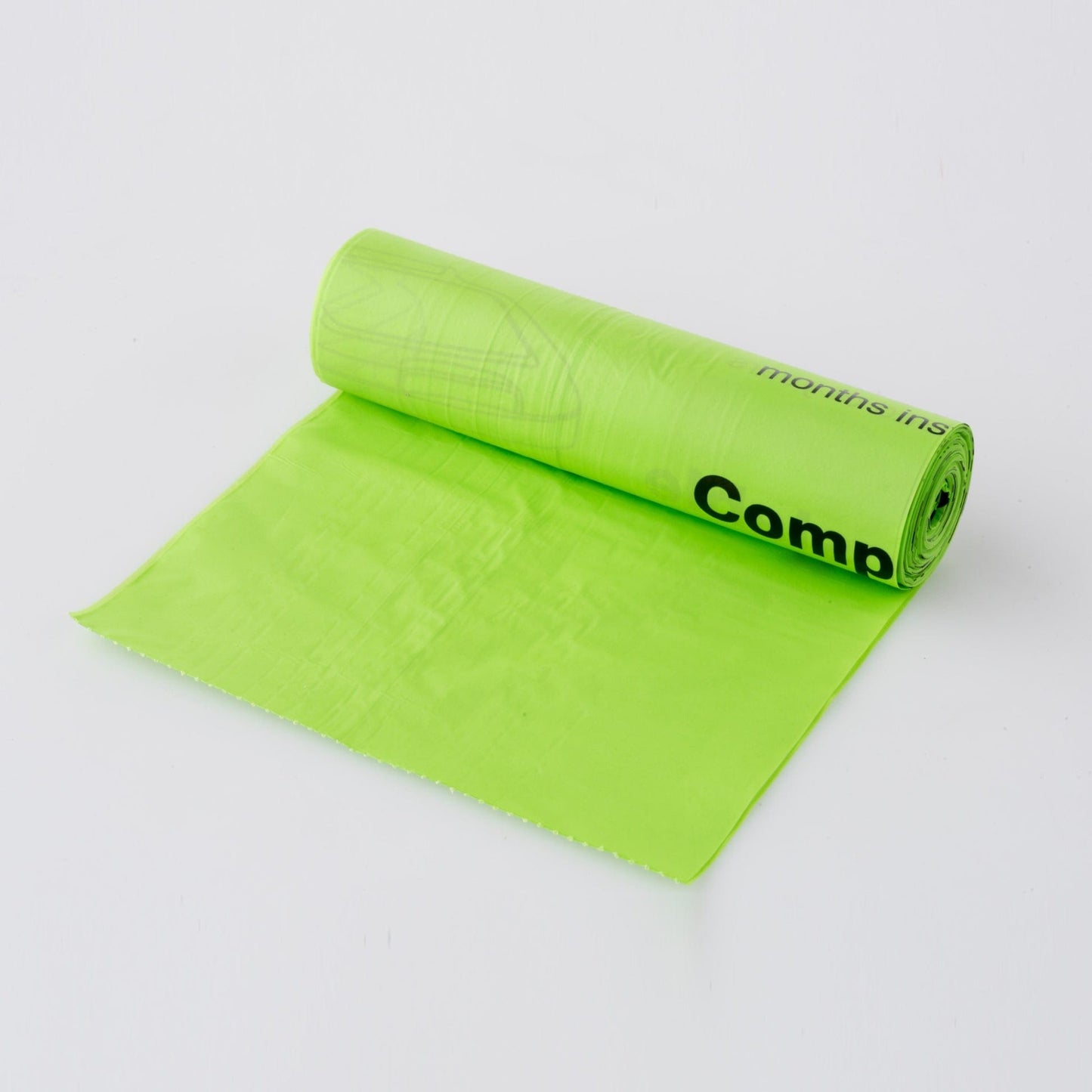 QUESTIONS & ANSWERS
Have a Question?
Be the first to ask a question about this.
Ask a Question